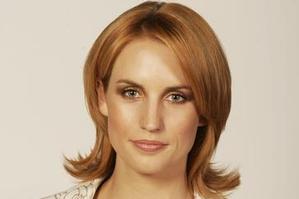 The salaries of our key on-air presenters could be next on the chopping block as television networks continue to cut costs.
Industry insiders told the Herald on Sunday presenting positions that used to pay $200,000 will now be worth as little as $70,000, and they "wouldn't be surprised" to see more cuts.
One talent representative said some free-to-air stations were also switching presenters from fixed-term to salaried contracts to control costs.
The potential new cuts come a few years after salaries were slashed following a 2007 outcry about former TVNZ presenter Judy Bailey's $800,000 salary.
A source said broadcasters in other countries were taking the lead from New Zealand and addressing the huge pay packages of their key staff.
In Australia, The Sunday Telegraph reported last week that hosts such as Rove McManus and Eddie McGuire had had their A$3 million ($3.66m) and A$4m a year salaries chopped at Network Ten, while former Miss World Jennifer Hawkins has had her million-dollar pay package slashed at Seven Network.
Earlier this year in the UK, The Sun reported the BBC had decided to cut the amounts it paid hosts Jeremy Clarkson, Bruce Forsyth and Jonathan Ross. Ross' three-year contract had reportedly been worth £16.9m ($38m). Other stars earning more than £100,000 a year were facing 25 per cent pay cuts.
In New Zealand, today's top news anchors would be "lucky" to be on more than $400,000, said one insider.
In the Bailey era, Paul Holmes was earning around $700,000 for his 7pm Holmes show on TVNZ, while an attempt to cut Susan Wood's $450,000 salary by $100,000 resulted in her leaving the broadcaster.
Nowadays, news anchors such as TV3's Hilary Barry and One News' Simon Dallow and Wendy Petrie could be earning around $450,000, but younger, newer presenters could be sitting on $70,000.
"Samantha Hayes on [TV3's] Nightline would have started on around $50,000 and she'd be lucky if she's on $70,000 now," said the source. "Presenters before her would have got around $200,000.
"The highest-paid people were pretty much eliminated a few years ago [from TVNZ]. Judy Bailey and Paul Holmes would have been the highest-paid, maybe ever, but now you'd be incredibly lucky to see anyone who gets over $400,000.
"The knife came down at TV3 at the same time when they got rid of John Hawkesby and brought in John Campbell and Carol Hirschfeld, who got massive pay cuts in comparison because they were rookies."
He estimated Campbell and Close Up's Mark Sainsbury could be on around $300,000.
Another television talent agent said the major salaries had already been slashed. However, there could be more to come.
"As far as I'm aware most of the talent haven't had their salary cut back, but I wouldn't be surprised if it did happen," the agent said.
"There are a lot of cost cutting measures across all the channels but there have been a few people who have moved from fixed-term to salaried contracts.
"They can control their costs this way, although it does make it harder to get rid of people."
Former All Black and talent agent Andy Haden - most famous for representing Rachel Hunter - said he had heard about salaries being cut "because it is inevitable".
Imogen Johnson, of Johnson & Laird Management - which represents Outrageous Fortune stars Robyn Malcolm and Tammy Davis as well as a plethora of current and ex-C4 staff - said many agents were aware of cut backs.
"There are definitely price negotiations happening and it's basically all a kickback to the networks cutting back," she said.
TV3's marketing and communications director Roger Beaumont said in this tight economy there were salary freezes in place, but he had not heard of anyone's salary decreasing.
TVNZ spokeswoman Megan Richards said she had also not heard of salaries being cut.