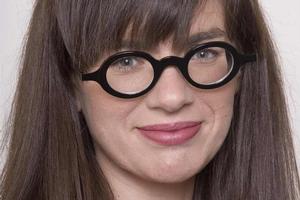 I was 16 when I went to university in 1984. I was a bit of a tearaway, all teased bird's nest hair and attitude - a sulky womble in a Bauhaus T-shirt.
My Mum and Dad thought I might be more functional at varsity than doing seventh form, which was optional in those days. I wasn't functional, of course. I lived in rumpty O'Rorke Hall on Symonds St and we wandered around in the middle of the night in our dressing gowns and had flower raids on Albert Park and got drunk listening to loud bands at the Windsor Castle pub. Lectures were an afterthought.
So it is despicably hypocritical of me to complain about today's students after watching some of the Undie 500 hoonery in Dunedin. But I'm going to anyway. Not for their brainless revelry, which is as delightfully vulgar and obnoxious as students have ever been. It is not just the proliferation of dumbed-down degrees, the Faculty of Upholstery and all that, skewered so effectively by Bob Jones in his satire Degrees for Everyone. It is not for students' arrogance, consumerism and high expectations - students these days seem to expect to own a car and have new whiteware.
My gripe - unfashionable in these days of righteous self-improvement - is that there are far too many students and far too many universities. It is not as if having all these degrees - 18 per cent of people had a Bachelor's degree in 2007, up from 9.2 per cent in 1997 - has actually done much for our productivity. We're in the top half of the OECD for educational attainment but dunces when it comes to our piddly productivity. Ministry of Education analysis blames the expansion of the workforce to include more low-skilled workers and the establishment of new firms. This seems a rather feeble excuse, given that the proportion of people with degrees has doubled over the past 10 years. During that time I suspect we've actually got dumber.
I wonder whether it's because when you graduate these days you're getting a Degree Lite. University courses have got easier. It seems to me, as with NCEA, there has been a profound shift in the way that students are evaluated.
A friend who was doing some part-time lecturing at university explained how she marked her students' essays according to whether the students appeared to have understood the material - reserving the top grade of A for an exceptional essay which showed depth as well as originality and flair. That sounded fair to me. But this is not how the system works now. The students were livid about their low grades and militant about their rights. They expected top grades if they had put in the work and ticked all the boxes, regardless of talent or originality. My friend had to reassess the work and shove all the grades upwards.
If the students regurgitate the material without any obvious errors they are deemed worthy of an A. In this "all must win prizes" culture, the suggestion that you must create something special to get an A is seen as elitist. This is borne out by my experience of other young people, who are often bright but suspiciously all seem to be straight A students. Under standards-based assessment everyone can be summa cum laude. I asked the Tertiary Education Commission, which provides funding to universities, for information about evaluation. They said it was up to the university what methodology was used. It makes me wonder: if the TEC doesn't give a toss, who does care if the degree means less than one of those cereal-packet qualifications you can buy off the internet?
Why is it that basically any thicko can go to university in this country? Why is it that only three out of 10 students who started at university in 2006 finished a degree? And, most important, if you are going to get arrested as a student, shouldn't it be for protesting at something important rather than just getting blind drunk and setting a couch alight?
deborah@coneandco.com