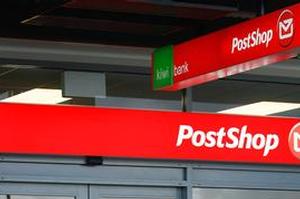 New Zealand Post is venturing into the clouds with a three-year Google email and messaging service contract that it says will save it $2 million.
From September, 2100 staff in the state-owned enterprise's postal services group will begin using email and video and instant messaging services in a $1 million "cloud computing" deal.
Google's cloud computing services are hosted at data centres around the world, saving NZ Post $2 million on information technology infrastructure.
"One of the key things for us is video chat," said Tracy Voice, in charge of business enabling within postal services. "Rather than us travelling all around the country, we'll be able to have video conversations from the desktop between different sites."
Another gain in moving from Microsoft Outlook to Google's Gmail is a boost in inbox size - from the 50 megabytes users are restricted to today to 25 gigabytes - relieving them of the task of deleting or archiving messages.
"They'll have a bit more of an opportunity to file and delete email in the appropriate manner," Voice said.
Cloud computing is gathering pace as a new way of delivering IT services, with further impetus likely when Google makes Chrome OS, its answer to Microsoft Windows, available next year.
Chrome OS is designed to take users quickly to the web, where they will be able to access the applications they need without having to install them on their computer.
Microsoft is potentially the big loser from cloud computing, which could undermine sales of its Office suite. However, it is planning its own online application service, Office Web, due next year.
Voice had no qualms about relying on Google to keep the data safe.
"We've done quite a lot of due diligence on the security side of it - we've had our legal people look at it as well."
If anything, she said, NZ Post's email would be more secure with Google than on its own computers.