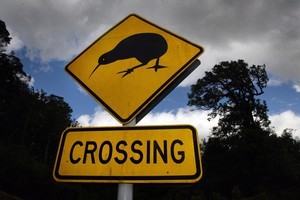 There is widespread agreement New Zealand needs to lift its national savings rate, but disagreement about how best to achieve that.
National savings are the sum of savings by the household and business sectors and the Government. National's stance is that while the Government is running a deficit, to borrow more money to put into people's KiwiSaver accounts (through the member's tax credit) or into the New Zealand Superannuation Fund is not real saving.
It has suspended contributions to the Super fund and will only resume them when there is a big enough Budget surplus - 2015/16 at the earliest.
Labour would resume them next year, even though it would add to its borrowing requirement in the near term.
In this year's Budget, the Government halved the KiwiSaver tax credit and announced it would increase the minimum contribution, for employees and employers, from 2 to 3 per cent in 2013.
National also plans to move to automatically enrolling all employees in 2014/15, so that people have to opt out if they do not wish to belong. It estimates that will add another 200,000 or more to the 1.8 million people already in KiwiSaver.
Labour's policy is to make KiwiSaver membership compulsory for employees, but not until 2014. The delay is because, like National, it thinks it will take until then to return to a Budget surplus and it intends to keep the tax credit - although why you need a tax incentive for something that is compulsory is not clear.
It would keep the minimum employee contribution at 2 per cent but progressively raise the employer's contribution to 9 per cent over nine years. Labour expects compulsion to add 730,000 people to the scheme and cost around $370 million a year.
National says not everyone would benefit from KiwiSaver membership: many have valid reasons for not joining, including those on low incomes or with large mortgages or already in other superannuation schemes.
But compulsion addresses one of the problems exposed by research commissioned by the Treasury last year, which found that most of the people KiwiSaver was especially intended to benefit (those not saving enough to maintain their standard of living in retirement) were not in the scheme.
It also found that as much as 70c in the dollar that people put into KiwiSaver they would have saved anyway.
The two main parties also differ on New Zealand Superannuation. Prime Minister John Key has promised that its entitlement parameters will not be changed on his watch and contends they are sustainable.
The Retirement Commissioner, the Treasury in its long-term fiscal forecasts, the International Monetary Fund and the Organisation for Economic Co-operation and Development all beg to differ.
Labour's policy is to progressively raise the age of entitlement from 65 to 67, starting in 2020 and ending in 2033.