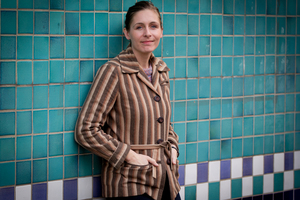 New Zealand author Eleanor Catton has picked up another trophy for her Man Booker Prize-winning novel The Luminaries.
The 28-year-old writer, who last month became the youngest person to win the coveted literary award, has been honoured with the Canadian Governor-General's Literary Award for fiction.
Ms Catton, who was born in Canada, was chosen for the $25,000 (NZ$26,147) prize by the Canada Council for the Arts early today (NZT).
Her hefty tome - an 832-page murder mystery set on the West Cost during the 1860s gold rush - is thought to be one of the longest books to ever win the country's prestigious English-language award.
But its length did not deter the praise it won from the council's judging panel.
"This exhilarating feat of literary design dazzles with masterful storytelling,'' the committee said in a statement, the Vancouver Sun reported.
"Each character is a planet - complex and brilliantly revealed. Precise sensual prose illuminates greed, fear, jealousy, longing - all that it means to be human.''
- APNZ