Bill Bryson tells Stephen Jewell he is drawn to American subjects in his writing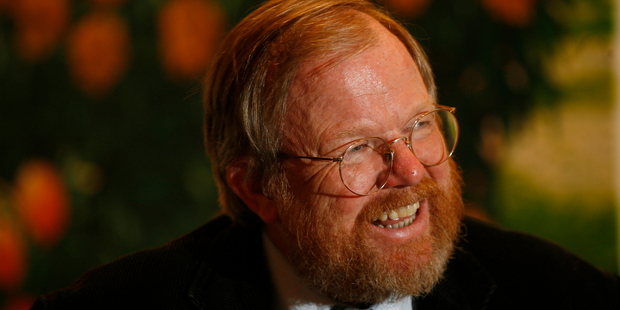 When I meet Bill Bryson at a central London hotel on an unseasonably sunny autumn day, it's refreshing to realise that our constant pre-occupation with the climate is an age-old concern. Set during the middle months of 1927, the amiable expat American's latest book, One Summer, encompasses everything from Charles Lindburgh's historic first flight across the Atlantic to Babe Ruth's record-breaking feats on the baseball field. But the one determining factor that links these seemingly disparate events together is the weather, and how predictably terrible it was.
"It dominated an awful lot back then and that's one of the things I found really interesting," says Bryson. "The same dreadful storms that were causing floods in the mid-west were also keeping all the pilots pinned down on Long Island and preventing them from taking off."
For all our complaints these days whenever it dares to rains, Bryson maintains that adverse conditions were even harder to escape in the third decade of the 20th century.
"That's something that has changed all over the world since then and certainly in the United States," he says. "I remember when I was small that whenever it was hot, places like the barber shop and the drugstore would just prop their doors open to get some air flowing through. That meant that all the noises from outside came in and you just lived with the sounds. Now people live in these hermetically sealed environments, where the inside and the outside are completely isolated from each other. I think that's a great pity and we're experiencing that sitting here right now - you'd have no idea we are actually in the centre of a big city."
Born in Iowa, Bryson first moved to England in the early 1970s, working in a psychiatric hospital before moving into journalism. He published his first book, The Penguin Dictionary Of Troublesome Words, in 1984, but it was his 1995 travelogue, Notes From A Small Island, that really put him on the literary map. Proclaimed as Britain's "favourite writer of narrative non-fiction", 61-year-old Bryson has since tackled an eclectic range of subjects including Australia's distinctive landscape in Down Under to popular science theories in A Short History Of Nearly Everything.
"Whatever I'm writing about, I try to work out what it is about it that makes it interesting to me," he says, insisting that he has always strived to make his work accessible to a mass audience. "I've always taken the view that it's asking a lot for people to buy your books, because they're not cheap. You owe them a lot in return and they have the right to expect to be entertained and informed, so you have to make the stories as clear as you can. The way I see it, a lot of books are written for the author's benefit but this isn't an indulgence on my part. I like to think I write for the benefit of the reader, or at least I try to."
Having lived in Britain for most of the past 40 years, he also believes he has achieved the necessary distance to write about his American homeland, which he last explored in his 2006 memoir The Life And Times Of The Thunderbolt Kid.
"With a number of my other books, I found that it was better to be a bit removed from the subject matter when I came to write them, partly because you haven't got so much sensory input to distract you," he says. "I'm very comfortable writing from another location but I'm also drawn to American subjects because I'm comfortable with them in a way I never could be with a book about Britain in the same period.
"When you're talking about the things in this book, like baseball, the American presidents and just the geography of the country, you need to have an understanding of things like the education system, so it's a great advantage to be an American."
Bryson has now turned his attention to the mode of transport that has allowed him to journey to such far-flung locations.
"That's a very important part of the book and I ended up becoming really fascinated by aviation and where it was going in the 1920s," he says.
"It was an interesting time because while the American Wright brothers invented the plane, America then completely fell behind Europe, which completely dominated the aviation industry, not just during World War I, but afterwards. America was nowhere and then out of the blue there comes this kid - Charles Lindburgh - and he transformed everything."
Bryson admits he has revised his opinion of the fresh-faced pilot, who unexpectedly became the first person to fly non-stop from New York to Paris in May of that fateful year. "I've always known that what he did was a big achievement but I didn't really understand why he was so celebrated," he says, revealing that One Summer's other elements then quickly fell into place. "I discovered that in that same summer, Babe Ruth had his really big season and I really liked the idea that these guys were doing these things in tandem. That got me interested in 1927 as a time and the more I looked into it, I found all of these other things that also had really important consequences, and it was not just in 1927 but in the summer.
"It really was one summer and when I discovered that, I started thinking the story is the summer itself as it's not only interesting to see how these things brush up against each other, often in very incidental ways, but it also ties up the narrative."
One Summer: America 1927 (Doubleday $54.99) is out now.