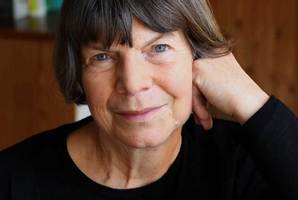 British writer Margaret Drabble is beloved by generations of readers, especially women.
The Pure Gold Baby is her 19th novel and her first in six years. It takes the form of a lengthy, meandering account of the life of Jess, who is a close long-time friend of the unnamed narrator since they first met as neighbours in North London in the 1960s.
As a young woman, Jess bears a child to her married anthropology professor. The baby is Anna, the pure gold baby of the title, who is born with an intellectual handicap. Jess goes on to have a number of other affairs and two short-lived marriages. Throughout the novel, reference is made to a formative visit Jess made to Africa when she was a student.
There she observed children with Lobster-Claw syndrome, a label which now, as the narrator observes, is incorrect. The condition is known as SHSF (Split Hand Split Foot).
Anthropologists are a strange breed, as the narrator remarks, although she takes on the role of anthropologist herself, recording the quotidian twists and turns of Jess' life and times - her lovers, her career as an anthropologist and her triumphs and failures as a mother of an intellectually handicapped child.
The concerns and fascinations of the 60s and 70s are woven through the narrative; the denizens of North London read Desmond Morris' The Naked Ape, their children watch Blue Peter on TV and there are many nostalgic recordings of past expressions, usually pre-empted by the phrase "in those days", such as "colour bar", "single mother" and "savage" as being "almost acceptable". (Perhaps in Britain - it certainly wasn't in New Zealand.) There are wry observations of the time: "The BBC drank a lot in those days", and "new novels of the day were beginning to pay close if belated attention to the female orgasm".
There are many instances of the word "prolepsis", which sent me to my dictionary. Its most simple definition is foreshadowing as a literary device. Drabble uses it to describe memory in older people - "the trick of proleptic memory, towards the end of life, confuses us". She connects the SHSF children with Anna: "It is not surprising that Jess and some of her closer friends began to be deeply interested in the subject of birth defects ... It was at this time that Jess' mind began to go back again and again, involuntarily, almost dreamily, to those little agile club-foot children by the shining lake."
My enjoyment of this new novel was marred by this specious continuing connection.
Other readers may be frustrated by the lack of qualities most expect from the traditional novel: drama, plot, a climactic scene.
At one point Drabble remarks Anna "made no progress at all. She was becalmed.
There was no story to her life, no plot." This is almost true of the novel itself, although Drabble's erudite tangents and musings on how British attitudes have changed since the mid-20th century are sustaining.
The Pure Gold Baby by Margaret Drabble (Canongate $37)