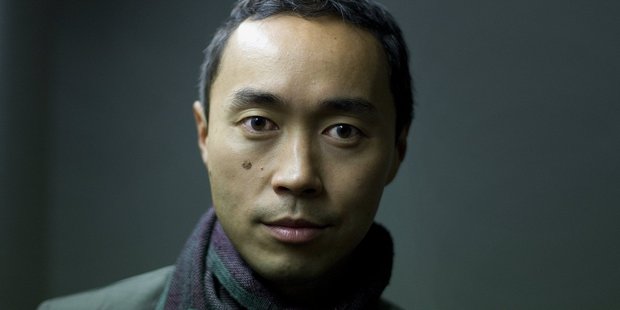 Five Star Billionaire by Tash Aw
(Fourth Estate $34.99)
Famines, disasters, turmoil and poverty have driven millions of Chinese people from their homes to foreign lands for centuries. Now the grand-daughters and grandsons of the original "sons of the yellow emperor" are returning home; history has turned full circle.
In his third novel, Tash Aw, who was brought up in Malaysia, brings together five disparate - and desperate - Malaysians of Chinese origin caught in the vortex of fast-changing Shanghai. Through their intertwining lives, he presents a bleak picture of desolation and loneliness, where money can't buy happiness.
Aw's award-winning debut, The Harmony Silk Factory, was set in Malaya during the Japanese Occupation, its protagonist a double-crossing textile tycoon whose son describes him as "a liar, a cheat, a traitor, and a skirt-chaser". Map of the Invisible World took place in the turbulent Indonesia of 1960s, when the dictator Sukarno's deluded rhetoric was taking a toll on the lives of the poor, as two brothers sought to understand their past from different vantage-points.
In Five Star Billionaire, Aw introduces rich and poor overseas Chinese, trying to make their mark by leaving Malaysia for China. Uprooted once, never feeling entirely at home, many looked abroad and in this century, that often means China.
Phoebe escapes rural Malaysia for Guangdong, meant to be a stop on her way to Shanghai. She is determined to find herself a boyfriend, later a husband, who will care for her. Devoid of scruples, she will recreate herself, building confidence via questionable self-help books and an imaginary narrative. The anonymity of internet chatrooms facilitates her own pursuit of happiness.
Justin, from an old moneyed family, determines to strike a property deal that would make his family's mark in Shanghai. Leong Yinghui has left her bohemian past to become a successful businesswoman, targeting products and services that pamper the wealthy.
Then there is Gary, a pop idol on the cusp of global fame whose career nosedives after an entirely foreseen altercation at a night club. And there is mysterious Walter Chao, whom every maitre d' in Shanghai seems to know, but about whom, curiously, the banks know little.
They carry the curse of self-destruction. Insecure, they assert their identity through worldly possessions, and sink into the numbing depression that the loneliness and soullessness of the big city brings. Concerned only with success, and unable to articulate what it would mean, they remain shallow, constantly seeking a deeper meaning that eludes them.
Shanghai is a psychedelic city here, pulsating to its own beat of punishing schedules, where an ignored message on a BlackBerry can snuff out a lifetime opportunity. And at the novel's core is that old emotion, revenge - of getting even, across generations, with the sins of the fathers visited on the sons and daughters.
The five characters are distinct, and Aw manages to bring them together well at most times. Their lives get intertwined and enmeshed. Some of these chance encounters are inventive, but a few stretch credibility.
Aw brilliantly recreates the intonations and vocabulary of someone educated only in Chinese, but when his characters express unexpectedly profound thoughts, it is difficult to separate the author from the character. In a novel where each character seeks a happier future, nobody ends up happy, and the city has no time to pause for the fallen to rise again.
- Independent