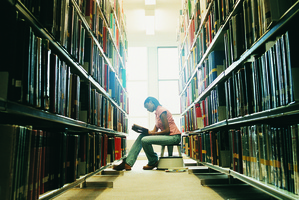 The world's first bookless public library system is set to open in the US later this year.
BiblioTech, which will contain thousands of digital books, is planned for the South side of San Antonio, Bexar County.
Visitors will be able to download the books onto their own e-readers, or borrow one of the library's 100 available devices.
Although libraries worldwide and in New Zealand have digitized parts of their system, this is the first library designed specifically to cater to this technology.
The library is intended to enhance the county's current library system, rather than replace it, Bexar County Judge Nelson W. Wolff said.
"I am an avid book reader. I read hardcover books, I have a collection of 1000 first editions. Books are important to me.
"But the world is changing and this is the best, most effective way to bring services to our community."
Though he expects some losses of the e-readers, he said a plan is in place to stop dishonest behavior.
"You check it out for two weeks, just like a library book. In two weeks, your e-book goes dead, so you won't have anything worth keeping."
San Antonio has led the way in this area before. In 2010, the University of Texas at San Antonio became one of the first academic institutions to open a paperless library.
Although the BiblioTech library will use an existing county-owned building as its premises, there are still a number of costs to be addressed before the library can open.
This includes at least US$250,000 for book licensing costs, as well as the cost of the high-end equipment.
If the first BiblioTech proves successful, there are plans to open further digital libraries around the county.