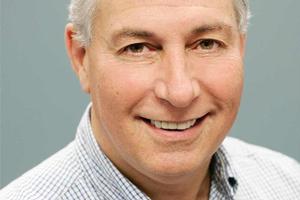 There is, in the splendid movie of 1999, American Beauty, an exchange which rather catches the Welsh hysteria about Dan Carter's tackle.
It comes when Lester Burnham, the hero/anti-hero of the movie played by Kevin Spacey, is in the grip of a destructive midlife-crisis meltdown and tells his wife, Carolyn - a sharply drawn embodiment of the female side of the breakdown - that he has quit his job.
It is not popular news and, at dinner with their disaffected daughter Jane, Carolyn says: "Janie, your father and I were just discussing his day at work. Why don't you tell our daughter about it, honey?
Lester: "Janie, today I quit my job. I also told my boss to f*** himself and then blackmailed him for almost $60,000. Pass the asparagus."
Carolyn: "Your father seems to think this kind of behaviour is something to be proud of."
Lester: "And your mother seems to prefer I go through life like a f****** prisoner while she keeps my d*** in a mason jar under the sink."
Welsh rugby has been in a jar under the sink for too long and the enormous fuss about Carter's tackle was a particularly revealing insight into the tortured psyche of a rugby team and a rugby nation who simply haven't won against the All Blacks for too, too long.
Yes, Carter's tackle was high. Yes, it deserved a penalty and a citing - if rugby is sincere about preventing head injuries. But should that tackle have caused Carter to be sidelined? No way. It was plain as a pint of Brains SA that Carter intended no malicious damage. Nor did he cause any. The recipient of the tackle was uninjured.
The law is an ass and the brainless booing that ensued was the bleating of a rugby nation desperate to find a scapegoat for ongoing failure. Pass the asparagus.
Contrast the cacophony over Carter with the roaring silence over Jones. As in Stephen Jones, Carter's counterpart at first five, who kicked All Black halfback Brendon Leonard in the head. Leonard had to go off.
There's no way Jones intended anything malicious. It was a rash challenge. But, if rugby is serious about preventing head injuries, it demanded that Jones also be cited. And suspended for a week, just like Carter.
But there'll be no dark muttering about that in the Halfway pub in Cardiff, one of the last Welsh-speaking pubs in that too-close-to-England city. It's a great pub with, last time I was there, a clientele of generous spirit - and a fine example of the native hospitality of the Welsh.
The sort of selective judgement exhibited over Carter typifies the dark side of Northern Hemisphere rugby - or British and Irish rugby, anyway. It's like the time when, in the 1987 World Cup, All Black No 8 Wayne Shelford cold-cocked Welsh lock Huw Richards after the latter rained blows on Gary Whetton.
Welsh scribe Stephen Jones - the wind-up merchant disliked by many - went puce with rage. "New Zealand's day of shame," he thundered in the direction of the New Zealand press corps, with absolutely no acknowledgement of the original sin.
We grinned and pointed out the spectacle of Richards being woken up by the referee to be sent off. The reaction to Carter's tackle was just like that: a visceral, self-interested howl of protest; the seizure of a scrap of dignity which failed to cover shortcomings but which could certainly help explain defeat if accompanied by a self-deluding Lloyd George-style speech; a salve to national pride burned yet again.
Look you, boyos, there is no bleeding way in the world that Wales were going to score in the movement the Carter tackle ended.
Look at the tape and the massing All Black defence. There is also no way the All Blacks should have lost that match or even drawn it.
Either result would have been a travesty. The All Blacks played with fire and spirit but were disciplined and fair. There wasn't a hint of foul play.
The Welsh comeback should never have happened. The All Blacks should have won it by 20 points or more - and that they didn't is pretty much the sole reason for criticism of this All Black team.
Richard Loe got it right in this paper last week - the All Blacks need to win; to show dominance; and to finish sides off on this tour. Against Wales, they managed the first two but not the third. Jimmy Cowan and Ma'a Nonu both murdered tries with poor decision-making and it's a moot point whether Conrad Smith scored or not.
If any one of those things had happened, the Welsh ranks would have wilted like overboiled leeks.
They did well to come back when given that chance but, really, any objective assessment of that match by anyone who knows the game will include the acknowledgement that the Welsh weren't in it. They got close only because of the All Blacks' inability to deliver the killing blow.
It's also possible to feel a bit sorry for the All Blacks. They are damned almost no matter what they do - and that from a columnist who has done more than his fair share of damning.
I was most critical when the All Blacks tried to play naive, dancing rugby against the Boks - and got a spanking. Consistently. Time for a change, I said. Play it tight. Play test match rugby. The day the All Blacks can't do that is time to take up Morris dancing as the national sport and to start learning excuses in Welsh.
They changed. And now they are copping it from talkback callers and hosts about their style ... Spare me.
Win first. The pretty stuff can come later. Develop the winning habit, the confidence and the combinations. The rest will look after itself. Good luck to them.