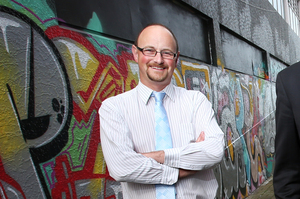 I've sat through my share of Tauranga City Council meetings and admit a lot of what goes on in the debating chamber is what a colleague refers to as SBB - significant but boring.
It's all important to varying degrees, but not all of it is interesting - or something residents would be keen to watch "on demand".
However, Councillor Steve Morris' idea for live streaming council meetings on the internet is a vital step towards letting residents know how decisions impact them, who the councillors are and where they stand on big issues.
Councillor Rick Curach says he has been watching the success of live streaming by Hamilton City Council and only 100 to 200 people are logging in to watch each meeting.
Admittedly, I don't think I would rush to watch hours of debating, unless there was an opportunity to do it in a user-friendly way.
The council recently made its way on to Facebook and the next step could be links to short clips on hot topics in council, using catchy phrases to engage the social media audience and encourage education and discussion.
The same could apply to heated debates, major decisions and voting splits.
Knowing who stands for what, who makes the biggest impact in the debating chamber and who turns up well prepared will help voters come the next election.
One of the main reasons people gave us for not voting was that they didn't know who the candidates were, others were unaware of the impact council's decision-making made on their city and daily lives.
Propelling councillors into the digital age - not to mention introducing online voting - could go a long way to sending voter numbers past the 50 per cent mark next time around.