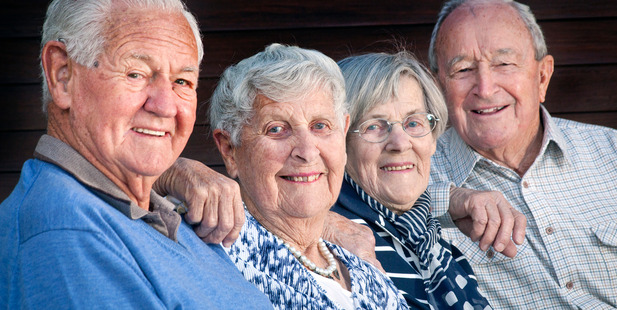 For Len Wakefield, the most important part of marrying a twin in a double-wedding 60 years ago was saying "I do" at the right time, to ensure he married the right bride.
The Robinson twins Lillian and Margaret were married side by side to their respective fiances at Waihi in 1954 and today the two happy couples celebrated 60 years of marriage.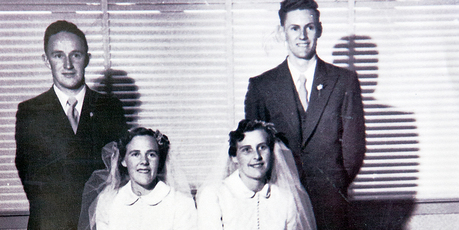 The sisters were still close, with Lillian and Len Wakefield living in Bethlehem and Margaret and Bruce Cullen not far away in Tauranga.
Although not identical, the women had always been similar in their ideals and often shared their anniversary celebrations, Mrs Wakefield said.
Getting engaged at similar times, the joint wedding plan originated for the convenience and finance for their mother, after their father died when the girls were 9 years old.
The wedding and consequent anniversaries had become a special day for the whole family to get together and celebrate, the sisters said.
The twins wore matching wedding dresses which they made themselves, agreeing on the same pattern.
Following the wedding, a 1954 newspaper article read "The brides ... were dressed alike in fitting, fully trained gowns of ivory Italian brocade, the leaf design of the gowns being a feature of all the frocks."
The service was held in the St. James Presbyterian Church with the two grooms waiting together at the altar as their brides were walked towards them by the women's uncles.
Fifty years down the track the couples celebrated their golden wedding anniversary nearby at the Waihi RSA.
The grooms did not mind sharing their special days, Mr Wakefield said.
"Oh no, it was all starry-eyed and lovely. It was a great day.
"Bruce and I stood side by side at the altar."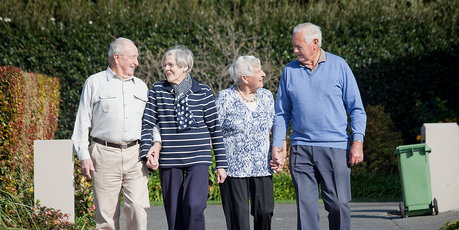 Mrs Cullen agreed it had been a great day and one they had all celebrated 60 times over.
"Being twins we had shared a lot over the years," she said. "We have no regrets and it's really been special."
And their secret to two happy marriages?
"Learning to live with each other and just appreciating each other," Mr and Mrs Cullen said.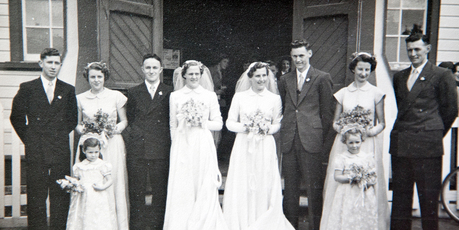 And for Mr and Mrs Wakefield it was "the same interests, same aspirations, mutual trust, fidelity, children and grand-children."
The two couples said they were celebrating with their own families this week but would share a lunch in the coming weeks when the twins celebrated their birthday.