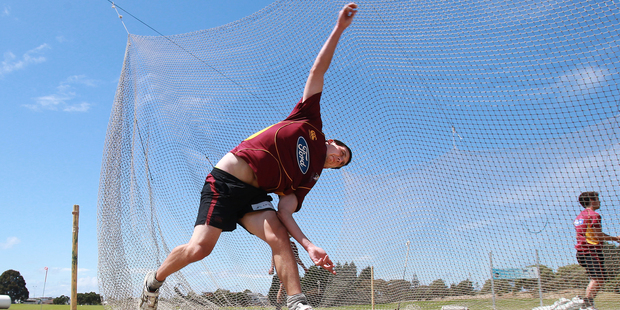 Northern Knights fast bowler Tony Goodin is disappointed former Bay of Plenty coach Ben Williams was allowed to quit.
Goodin, who had taken 28 wickets in the Cornwall Cricket League for Werrington in the English summer, said it was a shame the popular Williams would no longer be in charge of the side.
"I'm disappointed that Ben has resigned, but more disappointed in the association for letting it happen," he said. "The amount of time he gives up and effort he puts in to help the boys is outstanding."
But Goodin, who joined fellow rising Bay players Bharat Popli and Joe Carter in the Northern Knights squad when he was announced as a contracted player for the second time on Friday, did not believe Williams' departure marked the end of an era.
"I don't think so ... the processes that James Pamment put in place before moving to the Knights and that Ben followed on with will continue to produce quality players.
"I'm stoked for Baz and Joe, they really deserve it. They played well in four-dayers last year and have been amazing for the Bay over the last three to four years.
"With a few more guys being elevated to the Knights it's just giving people like Tom MacRury a chance to shine more like he did last season and a few more younger guys a chance to step up."
Goodin was looking forward to another year as a professional cricketer.
"It's nice to get a contract again. I felt last year I learned a lot so I hope I can show this season the improvements I've made and make myself a part of the playing team."