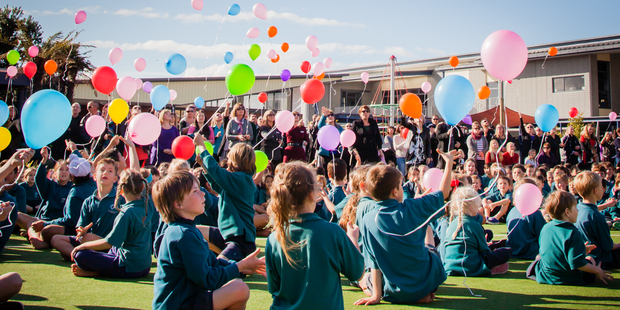 It's amazing what you can learn when you have a great teacher.
When I was a teenager I moved to a few different schools and have had a decent number of teachers for various subjects, some of whom I can't remember names for, some are stuck in my head forever.
Those are the ones who always had time to talk me through something I didn't understand, they encouraged me to push myself and always gave guidance when I needed it.
I remember a pretty amazing maths teacher, Mr Mason, a determined German teacher, Mr Knight, and an encouraging chemistry teacher, Miss Whitaker. The three of them had a major impact on me, my education and the person I have become.
Those teachers are the ones I admire, as I'm sure, many do.
It was with sadness this week that we reported about the death of a popular teacher.
Jenny Griggs, 66, passed away while on the family's last holiday together in Australia after a short battle with cancer.
She retired seven months ago after 47 years of teaching, 17 of those at Papamoa's Tahatai Coast School.
A lot of the people in our newsroom had dealt with Mrs Griggs and all were saddened at the news of her death.
Not only had she made a big impact on her colleagues and students, she made a big impression on all she had dealings with.
Tahatai School decided to hold a balloon release on Wednesday to pay their respects and recognise her long-term contribution to the school and to teaching.
More than 1000 people turned out to honour her memory with hundreds of past pupils, staff and community members attending the send-off as well as the current school community.
The high number of people who went is testament to how many lives she had touched.
Mrs Griggs has been described as a special lady who was bright, full of love, bigger than life, caring, compassionate, determined, very loving and a fantastic wife.
I'm sure her family and friends will be devastated at her passing. I hope they find some comfort in the fact that Mrs Griggs had such a big impact on so many people.