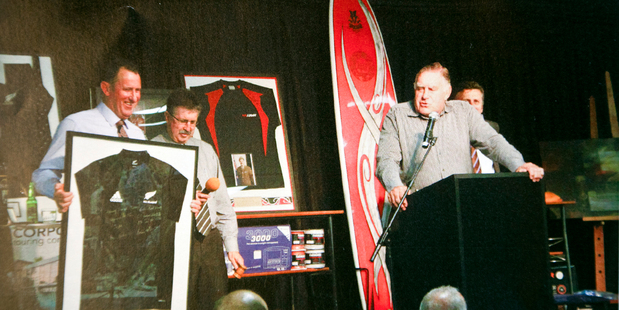 Eight local organisations will benefit from the 20th and final Tauranga Police CIB Charitable Trust Auction.
Organiser Detective Sergeant Pete Blackwell said the October 17 function had sold out, with a record 1450 guests to attend. Mr Blackwell said two major recipients would share in the proceeds, St John's Ambulance and the Acorn Foundation.
The foundation encouraged people to leave a gift in their will or during their lifetime to benefit others in the Western Bay of Plenty region. It would record the proceeds as being received by the Tauranga Police CIB Charitable Trust Auction Trust as a lasting legacy.
Mr Blackwell, who has headed the event since its inception in 1995, hopes to go out with a bang and surpass the $2 million mark in total funds raised. Last year's event raised $282,000 and the proceeds went to seven local charities.
More than 40 charities have benefited from the $1.9 million raised since its humble start when a bunch of detectives raised $200.
The trustees had found it hard to choose this year's recipients from 48 applications because many worthy charities had again applied, he said.
Detective Senior Sergeant Greg Turner said while the event was a sellout, organisers were still keen to hear from anyone able to donate quality items, including services.
Items donated included a new tractor, holiday packages, sports memorabilia and a guitar signed by an international group.
To support the event, email info@taurangapolicecharity.co.nz