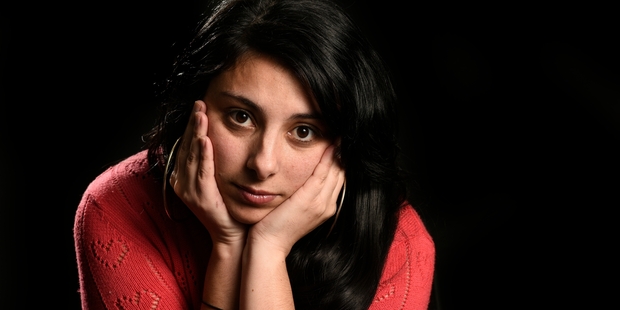 A Tauranga woman who suffered a miscarriage and was forced to sit in a waiting room with several excited women about to give birth says the Bay of Plenty District Health Board needs to reconsider how it handles its maternity care.
Jo Delicata already has a 3-year-old daughter.
The 30-year-old, who is a staff member of the Bay of Plenty Times, was expecting her second child in January.
However, when she went for a second scan at 12 weeks, there was no heartbeat.
"I had a miscarriage with my baby but my body didn't miscarry itself, so I went for a D&C [dilation and curettage] operation."
Miss Delicata was booked in at Tauranga Hospital's daystay department for the D&C procedure.
Miss Delicata attended her appointment with her mother as support but was surprised to find herself waiting in the same room as a handful of full-term pregnant women booked in for elective caesarean operations.
"They started talking about what they are having and what the names are going to be. I was like 'are you serious? Are you actually serious?'.
"I just wanted to say 'shut up right now' but they probably didn't know what situation I was in. I looked at my mum and broke down in tears."
The trauma of losing the baby, then requiring a procedure for its removal was upsetting enough without experiencing what might have been, Miss Delicata said.
"They were so excited, they had their night bags with them, they kept talking about what they were having," Miss Delicata said.
"I completely understand how they would have been feeling.
"I wanted my baby."
Miss Delicata's mother Janice Delicata approached a nurse and asked they be dealt with straight away. Miss Delicata was fast-tracked and seen to shortly afterwards but she wanted the district health board to reconsider its scheduling process to ensure other women were not put in the same situation.
"I went six days waiting with a baby in me that wasn't alive. I waited six days for this to happen, to sit there with people still pregnant waiting for their elective caesareans.
"I think the DHB definitely needs to put something in place to make sure it doesn't happen again."
Janice Delicata said once the nurse was made aware of the situation the staff treated them "very compassionately".
"I'm not criticising the hospital in the way they handled it, they were really compassionate, but I feel, from a mother's perspective, I wouldn't want that to happen to anyone else," she said.
Tauranga Hospital theatre nurse manager Ali Fraser said the two groups of patients did not normally wait in the same area "and we will be reviewing our procedures accordingly".
"We are very conscious of the sensitivities involved in cases like this and as soon as we were alerted to this patient's discomfort she was immediately taken through to a separate area."