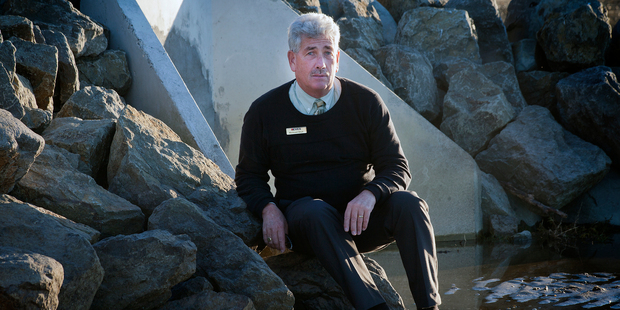 Flooding prevention for some of the worst affected homes in Matua could still be more than a year away but residents say they are confident the council is moving in the right direction.
Matua residents had the chance to meet Tauranga City councillors on Tuesday night for the first time since the stormwater rates levy was announced.
Tauranga City Council voted in favour of a $5 million storm water levy on June 5 to help solve flooding woes around the city.
Community development committee deputy chairwoman Gail McIntosh said some of the worst affected homes in Matua would need to be bought by the council and possibly removed.
She understood negotiations were already under way but could not confirm the exact number.
"Because of the topography of the land, we actually have to buy some houses that people currently live in.
It's dangerous for them to be in them.
"In Matua, in-fill housing and development has gone on over the years, not thinking about global warming and the rain being more vicious."
A combination of work was proposed for the area but it was all a long-term plan, she said.
"It takes a long time for things to happen when you need resource consents to knock down houses or move things or planning," she said.
The council would spend $10 million this year, with the $5 million from the rates levy. But a council staff member had said city-wide the problem was between $300 million and $400 million worth long-term, she said.
Matua Residents Association chairman Richard Kluit said residents appreciated councillors were talking with them but understood they were far from a resolution.
"It's really just the start of the journey, but effectively there is at least the feeling we're on the journey together.
"There's also been indications Matua will be addressed sooner rather than later but to what extent we just don't know."
Some houses might be removed for green spaces to take their place, he said.
Mr Kluit had been living in Matua for 25 years and saw major floods in 2005, 2010 and 2013 damage people's homes.
Out of about 2500 households, about 20 homes were in a serious category and up to about 50 were affected in other ways, he said.
"Historically, they were streams many years ago." Residents were accepting of the longevity of the project, he said.