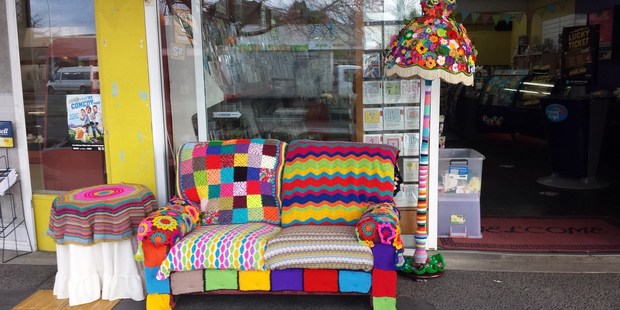 The passionate knitters who decorated Greerton streets last year are back with more yarn art to transform the main street.
More than 30 knitters have gathered in lounges, cafes and learning institutions to bring the project together.
They turned kilometres of scrap yarn into brightly-coloured tree socks.
This year, the yarn bomb project was themed around fairy tales and nursery rhymes, involving the local kindy community who have created their own tree, inspired by the children's favourite story Rapunzel.
Organisers said the project brought together people of all ages and abilities to unleash their creative talents to brighten up the community in an otherwise dull season.
Greerton Mainstreet was a driving force behind the project and manager Victoria Thomas said she was delighted to see the group grow.
"I really love the different people who have got involved."
The public art installation also inspired conversation and engagement between complete strangers, she said.
Among the creations this year were a tree inspired by the popular Disney story Frozen, last year's popular breast cancer survivor tree, characters from Snow White as well as a few references to the nursery rhymes Hickory Dickory Dock and Little Miss Muffet.
"The effort that all the artists have gone to this year is incredible."