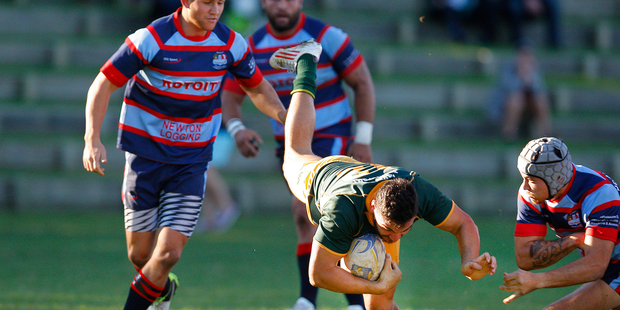 The best rugby players in the Bay of Plenty are set to clash tomorrow night as the search for this year's Steamers squad narrows.
The resurrected trial, to begin at Te Puke's Murray Salt Stadium at 7pm, will pit a Wasps side against a Blue and Gold selection, with a further 15 players on a bench available to both groups of coaches.
The trial comes at a busy stage of the season, with many players in the middle of a demanding stretch of five games in two weeks due to the trial and the added Queen's Birthday round.
New faces on the scene such as Teddy Stanaway, David Whitecliffe-Davies, Te Rangi Fraser and Siaosi Iongi have big raps on them and will be keen to stake their claims.
A number of last year's Steamers, including Joe Royal, Pingi Tala'apitanga, Keepa Mewett, Johan Bardoul and Tino Nemani, have been named in the reserves, while Matt Clutterbuck, Jesse Acton and Ross Taurima were not considered due to injury. One Blue and Gold prop is yet to be confirmed.
Bay of Plenty Rugby Union CEO Mike Rogers said he thanked the Wasps Rugby Football Club for their help in resurrecting the trial.