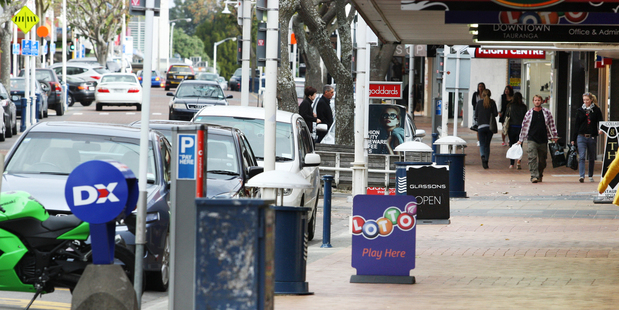 Free parking for up to three hours in Tauranga's downtown has drawn strong support from city councillors, who have ordered an investigation into options to help attract more shoppers back to the CBD.
It is part of a push by the council to address a package of issues seen as fundamental to rejuvenating the city centre, including downtown landlords wanting rates relief during the period that their buildings were being earthquake strengthened.
The council was responding to pressure from building owners and retailers such as Bill Campbell, who argue that free parking on the street would at least encourage people to look past the demolitions and building upgrades and get them into the habit of coming into town to shop.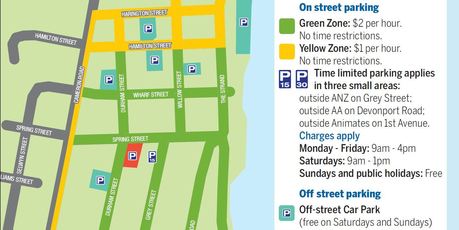 Mr Campbell and Denis McMahon, whose company manages a large number of CBD properties, support the carrot of free parking to help avoid a feared "downward spiral" caused by the requirement for older buildings to be upgraded to earthquake standards.
Possible initiatives include a push by a group of councillors to introduce ambassadors into the downtown who would offer help and advice to visitors and shoppers. They would likely be retired people.
Mayor Stuart Crosby said the council had asked for a report that outlined the options and consequences of two-hour or three-hour free parking. It also planned to hold a forum with building owners and investors to see what the council could do to incentivise, but not subsidise, the strengthening of earthquake-prone buildings.
He said they would be modelling all scenarios and then talking to Mainstreet members and people such as Mr McMahon. If the council opted for free parking, time limits would need to be reintroduced in order to keep a good turnover of parks.
The council abolished time limits last year so that people paid for the time they parked and did not need to rush back to shift their cars.
Deputy Mayor Kelvin Clout preferred a compromise such as the first hour being free, saying it would have less impact on revenue. "I know a lot of people would like to go to town to shop but they are worried about getting a ticket, and that puts them off."
He feared that free all-day parking would lead to difficulties with the turnover of vehicles through the day.