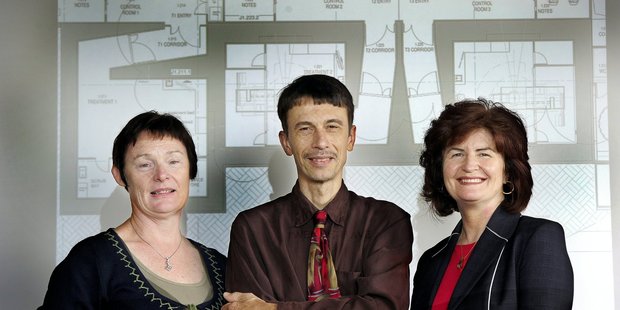 Radiotherapy cancer treatment has come one step closer for Bay of Plenty patients.
The new Kathleen Kilgour Cancer Centre (KKC) will receive two state-of-the-art linear accelerators on Saturday.
The KKC's chief medical physicist Dr Albert Zacarias said it would take four months to install and commission the equipment.
Dr Zacarias said radiotherapy was one of three methods used to treat cancer patients. The other two methods, sometimes used in conjunction with radiotherapy, are surgery and chemotherapy. Radiotherapy uses the effects of high energy radiation, which is higher than visible or ultraviolet radiation, to destroy cancer directly and non-invasively, that is without surgery.
In a statement released this morning, Dr Zacarias said: "The Versa HD Linear accelerators from Elekta to be installed at the KKC will provide conventional 3D conformal radiation therapy and Intensity Modulated Radiation Therapy (IMRT, including Volumetric Modulated Arc Therapy or VMAT). These procedures can be provided in conjunction with the advanced Image-Guided Radiation Therapy (IGRT)."
"Patients being treated at the KKC will receive faster, more accurate radiotherapy treatments due to the state-of-the-art technology of the equipment arriving at the KKC.
"Over the next four months, the linear accelerators will be assembled, undergo an acceptance test to verify they meet the KKC's specifications and be commissioned for clinical service. In addition, the linear accelerators will require calibration as will the other quality assurance equipment used to provide safe and effective treatment for cancer patients," Dr Zacarias said.
The KKC will treat public and private patients requiring radiation treatment beginning October 1, 2014.