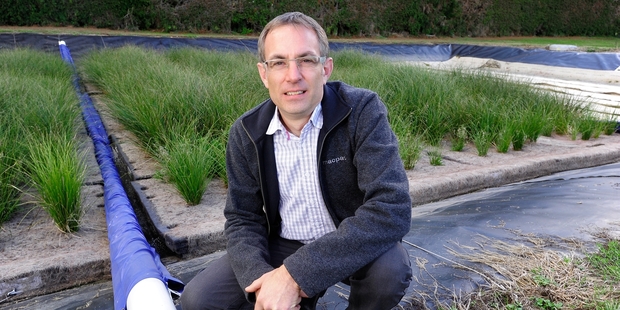 Comvita is aiming to future-proof its headquarters in Paengaroa with a long-term commitment to sustainability and environmentally friendly design.
The natural health and beauty company - one of only four NZX-listed companies in the Bay of Plenty - has built a global export business around manuka honey.
Comvita has been based in the area since Claude Stratford co-founded the company in 1974 with business partner Alan Bougen, and moved into the present location in 1998. About four years ago, the company began planning for the long-term future of the 7ha site.
"An environmentally sustainable campus-type environment was envisaged, as our goals were more than just about energy-efficient pieces of equipment," said Comvita chief executive Brett Hewlett. "They included how the site works with the environment, the community, and staff, as well as the construction of buildings and infrastructure with longevity, which can be expandable or adaptable into the future."
Engineering projects and services manager Jason Simmonds, who has responsibility for the campus development, said a major challenge from an engineering point of view had been making provision for the future development of the site to avoid having to make major changes or demolish buildings further down the line.
"One of the key elements was looking hard at the buildings we did have and thinking about what our needs might be in 10 or 20 years," Mr Simmonds said.
"The key point is having the flexibility to develop. You can put in all the energy-saving light bulbs in the world, but if you then have to re-purpose the building at great expense because it wasn't thought about for the long term, then that negates all of that."
Sustainability began at the most fundamental level, with builders expected to recycle a minimum of 75 per cent of the waste materials, and some of the old cladding timber reused in three different places in the new build.
A number of environmental consultants have worked on the project. A key role on redesigning buildings was taken by architectural design firm Jasmax, which has a strong reputation in the environmental area, and designed Sharp Tudhope's award-winning new headquarters. Environmental engineering design consultants Boffa Miskell advised on the landscape features, which have been a major feature of Comvita's environmental commitment and include the installation of a natural waste water treatment system for the site.
"We can't have all the sustainability we'd like at once, but we've created a path towards it," said Mr Simmonds. "Good design is sustainable because it makes sure that everything is right for the long term."