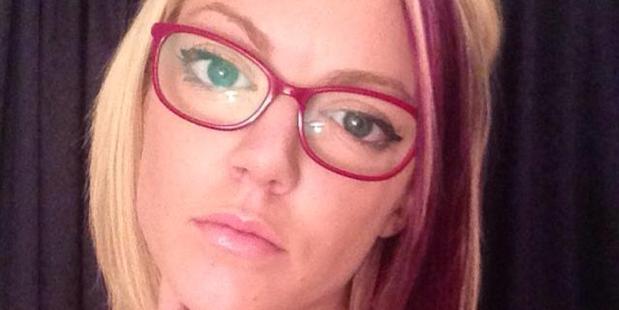 Bay chef Matt Ruddell was at his two injured children's bedside in Starship hospital after the crash which killed their 26-year-old mother, Tracey O'Brien, near Te Puna on Saturday.
At the time of going to print yesterday, his son Phoenix, 4, was in the hospital's paediatric intensive care unit and his daughter, Faith, 3, was recovering in a ward.
Mr Ruddell, sous chef at The Phoenix on The Strand, said on Facebook his son was yesterday still in an induced coma and would need both his legs reset.
Faith was awake and her head injury was not as serious as first thought, he said.
While a police spokeswoman said the cause of the crash was still under investigation, Mr Ruddell twice publicised his theory on Facebook.
"May this be a massive wake up call TO EVERYONE. NEVER TXT AND DRIVE!!!!!!" he posted.
When asked by one of his friends if this could have been a contributing factor in the accident he said: "At this stage I dunno but I'm dam sure I ain't far wrong."
An old post by Ms O'Brien, originally from England, on her Facebook page said she and Mr Ruddell, originally from Northern Ireland, had separated last year.
Ms O'Brien's car crossed the centre line and collided with a people mover on State Highway 2 outside Charlemagne Lodge at Te Puna about 12.30pm. She died at the scene and her children, Faith and Phoenix were rushed to Tauranga Hospital before being flown to Starship in Auckland.
The two adults and four children in the other car were taken to hospital with minor injuries. Mr Ruddell also sent his thanks to his workmates who yesterday set up a Givealittle page to encourage donations for the children. Last night it had raised almost $2000.
The Phoenix director Mark Lawrence refused to comment when approached by the Bay of Plenty Times but pointed to comments on the restaurant's Facebook page.
"It is always heart-wrenching when you read about tragedies in life, but the pain certainly hits when you hear it was someone close to your heart. Our thoughts and prayers go out to Tracey's family and friends on what is such a tragic ending to such a beautiful young lady at only 26 years!" the page said.
"We have set up a donation page and 'hand on heart' ask all of our loyal Phoenix followers to please give generously, if you can, to help support Matt and his 2 kids at this devastating time in their lives. The Phoenix will also be donating 10% of sales next Sunday, 10th May, of what should be a special day for most ... But Mother's Day for little Phoenix and Faith may never be the same again. Chin-up Matt. We are all thinking of you at this time."
Tributes were also pouring in from distraught friends of Ms O'Brien, who used to work at Bayfair Just Jeans.
Tauranga City councillor and owner of Mount Mellick Clayton Mitchell said she was a regular at the bar and would be missed by all the staff.
"She was really a lovely, cheerful, friendly and seemingly always gregarious customer. I think it's hit the community really hard," he said.
Friends gathered at Mount Mellick last night to share memories and support each other.
Facebook was also full of posts from friends paying tribute.
"A big shock and hard to believe ... Rest in peace Tracey O'Brien you will be missed dearly but never forgotten.. Fly high beautiful angel xxxx my prayers and thoughts are with you're babies and you're family," Emma Higginbotham wrote.
Charlemagne Lodge manager Bev Dunton said she had been managing the wedding venue for eight years and had never seen an accident as horrific as Saturday's.
Visit www.givealittle.co.nz/cause/phoenixandfaith to donate.