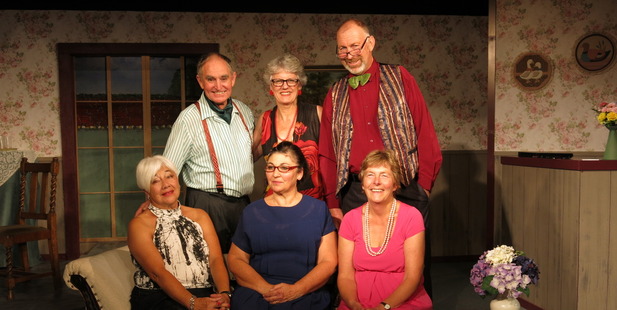 SATURDAY MAY 3
WHAT: Chicago - The Musical Vaudeville
WHERE: Westside Theatre
WHEN: Until May 17, 8pm
Set in the legendary city during the roaring "jazz hot'' 20s. Ph 578 4824.
WHAT: Sex Please We're Sixty
WHERE: Te Puke Repertory Theatre
WHEN: Until May 10
A fast paced and hilarious comedy written by Michael and Susan Parker. Ph 573 8346.
WHAT: Scholars Pro Musica
WHERE: St Peter's Anglican Church
WHEN: May 3-4
Grace and Glory - Stainer's Crucifixion. Lux Aeterna by M Lauridsen with guest organist Nicholas Forbes. May 3, 7.30pm, and May 4 at 2.30pm.
WHAT: Hobby Show
WHERE: Queen Elizabeth Youth Centre
WHEN: May 3-4
Tauranga Model Railway Club hosts the annual show with various hobbies and crafts.