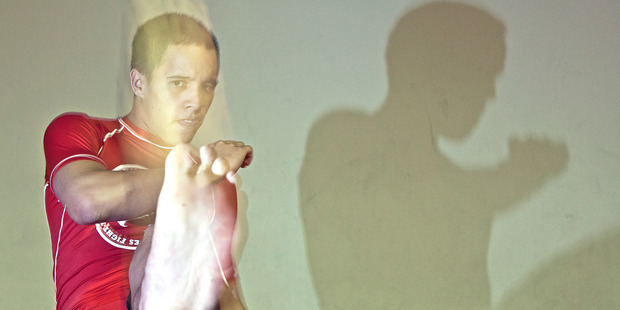 A Year 11 student from Bethlehem's Te Wharekura o Mauao school was the only New Zealander to compete at last week's prestigious World Children's Jiu-Jitsu Cup held in Abu Dhabi.
Te Kanohi Kuka, 15, returned home with a minted bronze medal and was the youngest medallist in the 66.5kg under-17 juvenile blue belt category.
He tied for third with a fighter from Russia behind the winner from Brazil and second-placed fighter from UAE, in the traditional martial art that focused on grappling and especially ground fighting.
Kuka said the experience was on a different level to what he expected. "It was real hot over there and the competition was massive," he said. "The stadium was built especially for jiu-jitsu. It was amazing to compete at, an experience that you have to take in.
"I learnt you have to work just as hard beforehand in preparation. I had to cut back on what I was eating, because I was heavier than what I was supposed to be.
This has definitely boosted my confidence a lot and it is just amazing to have a bronze medal.
"I want to thank my coach Allan Orr for all that he has done for me, and Rob Binns and Gym 101, and my family."
Orr, who holds black belts in wing chun, Brazilian jui-jitsu and eskrima, said it was fantastic to see what a martial arts discipline could achieve for somebody.
"We are very proud of what [Te Kanohi] has done. He has put a lot of effort in and, if you put the effort in, then you gain the results," Orr said.
"He has been very successful and is able to travel abroad and compete at the highest level and do very well, so that shows anybody if they do the hard work they can do it.
"He is an inspiration to people now as well."