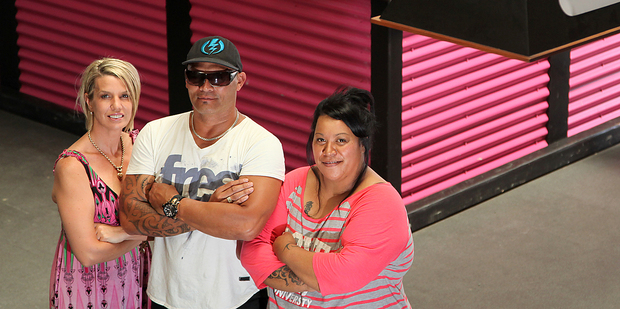 Carla Vaetoe and Gayne Huirama from Tauranga's G2 bar and events centre have teamed up with Jewel Tipene to organise another exciting boxing event for charity, to be held early next month.
The boxing event will present a total of 15 bouts of 3 x 2 minute rounds of amateur fights featuring men and women from Tauranga taking on Hamilton's finest. The organisers have named it the Battle of the Kaimai Ranges.
The first G2 Charity Boxing event was held in September 2013 at the G2 Bar & Events Centre on Maleme St. It was an opportunity to present the then newly refurbished venue to Tauranga, and the sold out event involved participants from all parts of the community.
"We are now proud to host our second Charity Box Event in Tauranga Moana, supporting three local charities that have a big focus on youth," Jewel says.
She says Merivale Community Centre's youth programme support, Kids Love Kai and Wish 4 Fish will benefit from the charity event.
The fighters from Tauranga are being trained by Dean Northover, Gayne Huirama and Whare Tipene and the Hamilton crew is being trained by Dean Northover, founder of Manatangata Boxing, and his team of trainers.
The event is being organised in consultation with Dean Northover and Pat Leonard from the New Zealand Boxing Association, to ensure it is safe for all participants.
Because the event is held at a bigger venue this year, organisers are still seeking sponsorship from local businesses for each of the 15 bouts. Jewel says sponsorships are kept affordable, and that anyone who would like to find out more about sponsoring a bout or the main event can contact her.
Proceeds from ticket sales, corporate tables and bout sponsorships will make the bulk of the donations to the three chosen organisations.
Charity Box 2 Battle of the Kaimai Ranges (R18 event):
Saturday, May 3, at QE2, Memorial Park, Tauranga.
Tables start at $880 (8 per table).
Tickets: $25 from www.dashtickets.co.nz, or door sales $30.
Contact Jewel Tipene on 027 872 3423 or check out www.facebook.com/TheG2tauranga for more information.