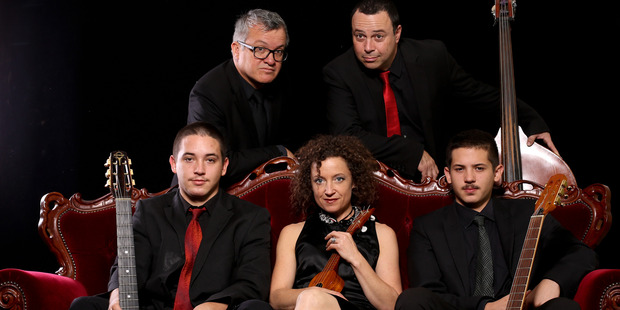 George Washingmachine is a multi-instrumentalist with a talent for just about anything with strings. But it's the fiddle that really gets him in a fuddle.
The Australian jazz violinist and his band are performing in Tauranga on the final day of the National Jazz Festival.
George is multi-talented in many respects. As well as being able to play double bass and guitar, he is a master fiddler. He is also a sought-after MC, composer and experienced actor.
He has hosted a number of jazz festivals and featured on television and radio advertisements with guest roles on such TV shows as A Country Practice.
George was trained in classical violin as a child. He went on to form a rhythm and blues band (playing guitar) before joining Conway Brothers Hiccups Orchestra playing the fiddle.
He's joined by his band who will play "gypsy jazz, manouche rhythms and foot-tapping good vibes'' giving their own take on early jazz and in the spirit of the likes of Django Reinhardt and Stephane Grapelli.
George Washingmachine
Monday, April 21, 6.30pm
Baycourt