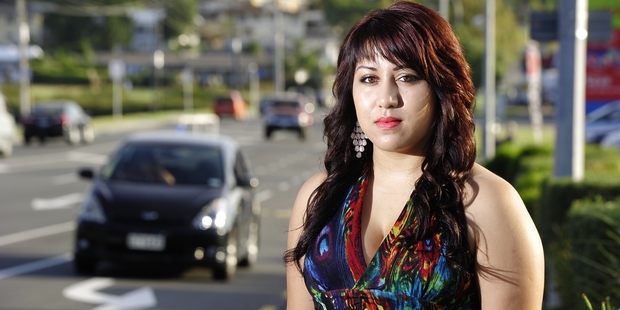 Tauranga motorists are being accused of bad driving on a Facebook name and shame page.
The page Tauranga Bad Drivers Name And Shame Them allows people to send the administrator anonymous messages about so-called bad drivers.
A 22-year-old Bay man, who did not want to be named, said he was angry that he had been named on the page.
The page falsely stated that he was "spotted doing 150km/h in a 50 zone", he said.
"This page is fake, I didn't go 150km in a 50km zone, that's stupid."
He said people should report the page on Facebook to get it taken down.
A 20-year-old female had also been named and shamed on the page, and said to have "out of control road rage".
Hair stylist Sarina Anderton said her partner wrote to the administrator as a prank but she was not concerned about being on the page.
"I know it's not true and if they knew me they would know it's all lies."
Ms Anderton said the page was "silly" as it was a way for people to make comments on others' driving.
A spokesperson from Tauranga police said he was aware of the page.
Western Bay of Plenty prevention manager Inspector Karl Wright-St Clair said victims of bad driving should contact the police for urgent or non-urgent cases.
"The most appropriate channel to report bad driving is through the systems the Police have in place," he said.
The page also made critical comments on cars people drove.
NetSafe education specialist Lee Chisholm said there was not much those named on the page could do to stop things being posted, as Facebook was an advocate for free speech.
"Facebook would only take the page down if it was abuse or hate speech," she said.
The Privacy Commission's website said it was unable to compel an agency to remove things from their sites. It advised people who felt they had been unfairly named to contact Facebook directly.
The administrator for the page could not be reached for comment.
Tauranga Bad Drivers Name And Shame Them has 1171 likes.
James Dunne, a senior associate at Chen Palmer Law practice, said from a legal stand point, the starting point would seem to be no different than people making defamatory comments in other forms of media publications.
"It is very risky practice as people could be opening themselves up to being sued. While the comments are being posted anonymously, it would certainly not be difficult to find out who the site administrator is," he said.