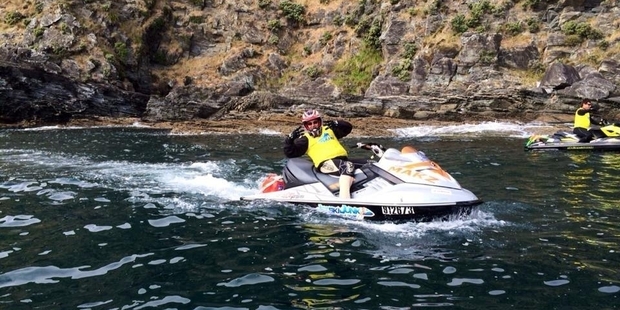 A Papamoa man has helped raise almost $20,000 for the Melanoma Foundation of New Zealand while jetskiing across the top of the South Island.
The event involved a six-day, 600km jetski fundraiser along the South Island's northwest coast, starting in Takaka and finishing in Queen Charlotte Sound. Jetskier Peter Whale said the journey was cut short and the skiers were not able to finish off in Wellington due to Cyclone Lusi.
"It was too rough, a bit of a shame, but safety-wise we had to," he said. For the event, 24 skiers had been divided into two teams. The group had travelled an average 100km a day, at a rate of about two to three hours a day.
Mr Wilson said all the skiers paid their own personal costs for the trip and any money raised went directly to the Melanoma Foundation. "Our ski raised ... $19,500 and we also won the Elizabeth Sweeny Memorial Trophy, which is known as the spirit award."
Mr Whale said organisers already had people interested in next year's ride, which was planned for March 14.
"We are going to cut it off [at] 40 [skiers] next year and go from Napier, right around the East Cape to Tauranga."
Organiser Jeremy Burfoot said the event, spreading a melanoma awareness message, had last year raised $60,000 for the Melanoma Foundation. Funds raised this year made "a grand total of $93,000".
Melanoma killed more than 300 Kiwis a year.