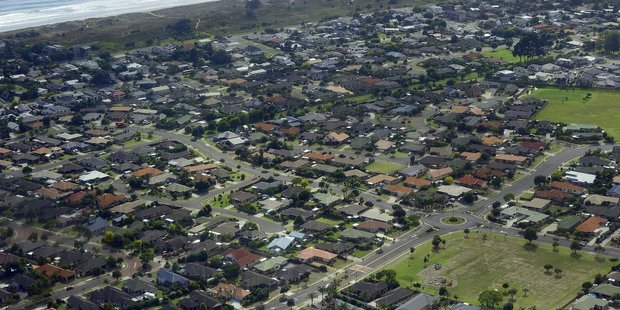 The opening up of 2000 new sections in Papamoa's Wairakei subdivision is under threat if the Government does not change its development fee reforms.
A warning about how the reforms could impact on future settlement patterns in the Western Bay of Plenty has been spelt out by the region's SmartGrowth planners.
SmartGrowth, the master plan to decide where new residential and commercial development should happen, was at a critical stage of planning now that the long-delayed census statistics were out.
The proposed changes to development contributions has thrown a new spanner into the works for SmartGrowth, with the potential implications for future settlement patterns spelt out in a special report to a combined councils meeting today.
The report said the reforms would substantially transfer growth costs to ratepayers or increase the risk of not collecting enough development fees.
Uncertainty about future revenue from development fees and the "low appetite" for ratepayers to pay an increased share of new infrastructure costs meant councils could reduce their investment in growth-related infrastructure.
"Tauranga City Council has already indicated to developers that a new $20 million road, Te Okuroa Drive, required to open up over 2000 new sections in the new suburb of Wairakei may not proceed."
This was because there was too much risk around future development fee revenue streams to repay the cost of the project, the report said.
If this investment in infrastructure did not go ahead, it would jeopardise the logical and cost-effective development of future growth areas.
The report said infrastructure needed for Wairakei would enable development of the neighbouring growth area of Te Tumu which was planned to be home to 10,000 people.