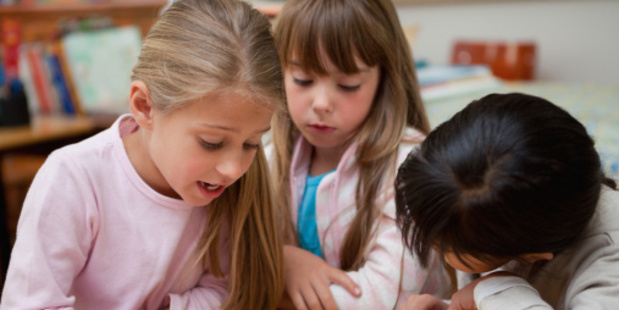 Fewer people moving to Australia and more Aucklanders moving to Tauranga have contributed to growth in city primary schools.
Robert Hyndman, principal of Brookfield School and president of Western Bay of Plenty Principals' Association, said feedback from principals revealed most schools were experiencing higher than usual rolls.
"What we are noticing is when the recession hit we had people going to Australia and that's not happening now. People seem to be migrating in, not out. We've got families moving here now from Auckland as well."
Mr Hyndman said his school roll was higher than forecast and was at 194. His funded roll was for 200 students and he expected to be "well above" that in July.
At Bellevue School, rolls yesterday were at 321, almost 50 students higher than the same time last year. Principal Dave Bell said this was because more people were moving into the area from out of town.
"A lot of enrolments have been from other places in New Zealand. Many are overseas people with a Kiwi partner coming to Tauranga to settle down.
Part of the numbers are people who have moved to Otumoetai from other parts of Tauranga."
Mr Bell said there had also been a big bubble of 5-year-olds leaving early childhood education and entering school.
Omanu School principal Rex Allott said the school had a roll of 554 this year and current staffing was based on a roll of 553. Mr Allott predicted roll growth to about 600 by the end of the school year.
"We are currently having to use community funded buildings - built over the years - to accommodate classes. We do have two classes available for further roll growth this year but we hope we do not have to use our school library as a classroom again this year."
Mr Allott said last year the Board of Trustees, along with the Ministry of Education, negotiated a reduced enrolment zone and hoped this would restrict growth over the next few years.
Ministry of Education head of sector enablement and support Katrina Casey said school rolls and other information such as population growth predictions, changes in land use and new subdivisions were used in planning to meet the needs of the school-age population.
Ms Casey said there were no immediate concerns that growth in Tauranga could not be managed.
"All of the inner city schools have enrolment schemes and use them to ensure they do not become overcrowded. They do this by focusing on ensuring a place for all students who live within the enrolment scheme area and by limiting the number of students who come from outside the enrolment scheme area."
Ms Casey said any student from outside the enrolment scheme area who could not access their school of choice had an "absolute right of enrolment" at their local school.
She said it was not unusual for schools to be operating close to capacity.