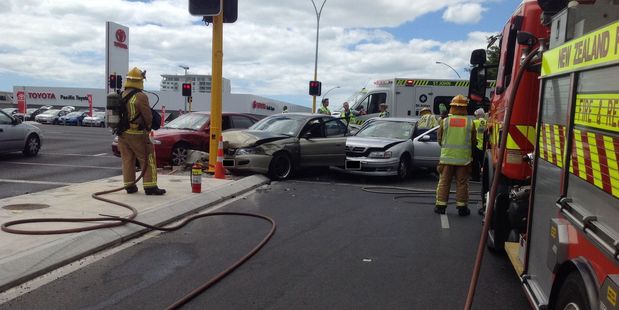 Three cars have collided at the intersection of Cameron Rd and Elizabeth St and at least one person has been injured.
Crowds of people have been gathered at the scene of the crash, which happened just before midday, watching as a man was removed from the vehicle into a waiting ambulance.
The traffic lights at the busy intersection were out for a time but have been restored.