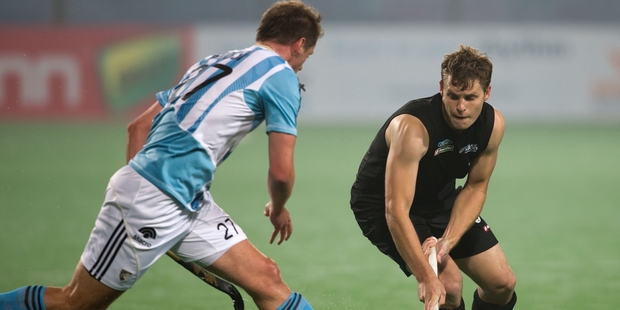 Tauranga Hockey Centre's world-class facilities at Blake Park will be the venue for an historic three-test series between host the Black Sticks men and Japan in March.
The tests will be played on Tuesday, March 12, Wednesday, March 13 and Saturday, March 15 between the sixth-ranked Black Sticks and 14th-ranked Japanese. It will be the only home series for the Black Sticks in 2014 and Hockey New Zealand's decision to play at Mount Maunganui is a major endorsement for the huge investment in the refurbished playing turfs and upgraded lighting.
In an exclusive launch of the news to the Bay of Plenty Times, Tauranga Hockey's general manager Clyde du Toit says it is exciting news for hockey in the city and surrounding areas.
"It is just absolutely fantastic to have them down here in an official test series. The top 15 teams in the world are fairly close together and on the day anything can happen at international hockey, so it is going to be an exciting opportunity.
'The other aspect that is really important for this three-test series is this is a massive year for hockey in New Zealand because our Black Sticks men and women go to the World Cup in Holland at the end of May, and then they have got Commonwealth Games starting July.
"So this build-up is really important for a big hockey year ahead. The Black Sticks have just had a fantastic World Series so them getting into the final and winning a silver medal was huge. They will come into their first test series of 2014 with real confidence and I am sure they will want to make this series a good one before they head off to Holland."
Black Sticks midfielder/defender Nick Haig said he and the rest of the Black Sticks players were looking forward to spending a week at Mount Maunganui and playing on the world class turfs.
"I have had a couple of tournaments at the Mount and it is good fun and a good place to be," Haig said. "The new facilities look fantastic but I haven't actually played on it yet. The set-up looks really good and definitely worthy of an international series."
The first two tests against Japan will be played at night which will add to the spectacle of watching live hockey particularly as the upgrade is now completed.
"The final independent testing of the lighting was done on Wednesday night and I was there at 11 o'clock and it absolutely looked spectacular," said du Toit. "The lighting is a huge improvement from what we had before.
"Plus, we now have electronic scoreboards on both of our turfs which will make a big difference for the spectators and the players during the season."