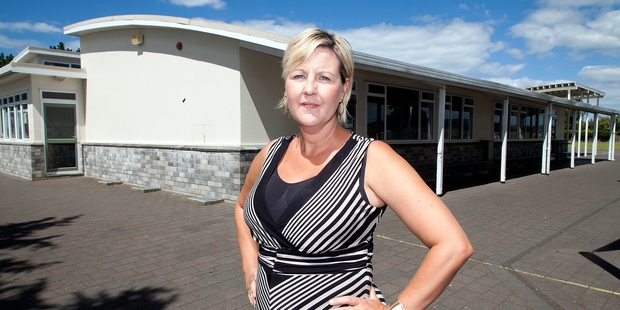 About $44 million will be spent repairing 53 leaky buildings in Western Bay schools.
A Bay of Plenty Times Official Information Act request to the Ministry of Education revealed 53 buildings in 16 schools throughout the Western Bay of Plenty were affected by leaky buildings and were in varying stages of repair.
Only six of those schools were named by the ministry as the other 10 were subject to legal proceedings.
As of November 30, $25 million had been spent on repairs and the ministry estimated a further $19 million would be spent to complete the work.
Te Puke High School principal Alan Liddle said the three affected buildings at his school had been built in 2000.
The school has been undergoing other construction work and, between both projects, Mr Liddle said about half the school had been rebuilt.
"We packaged the repairs with some of the other things we needed to deal with.
We've had the reconstruction programme happening over the last year-and-a-half and we're coming to the end of that now."
While the work was being done, Mr Liddle said the school had temporary classrooms.
"It was a major thing to manage, last year in particular, but the staff and students were very good."
Otumoetai College principal Dave Randell said 16 classrooms in the school technology block would be moved into prefab buildings while work was carried out. He estimated all the work needed at his school would take three years.
In 1999, $50 million was spent upgrading Tauranga schools as part of an election deal from Winston Peters, Mr Randell said, and most of the local schools' leaky problems sprang from work completed in this period.
Mount Maunganui Intermediate principal Lisa Morresey said getting repairs organised for her school had been a slow process but she was glad work had reached the design stage.
The intermediate had four leaky classrooms and two needed to be demolished. A total of 10 classrooms would be built to cater for roll growth, Mrs Morresey said.
"We're now moving into the planning stage, there's no time frame yet. We've just had the approval that the ministry will build 10 classrooms."
The affected buildings were built in 1998, she said.
Greenpark School principal Graeme Lind said his main reception block was in need of repairs and this was in the design stage.
"At the earliest, work may begin at the end of this year, it's not an urgent job. We've got a couple of other buildings that are getting quite old, we're looking at getting them done as well."
Greerton Village School Board of Trustees chairman Maunsell Maxwell said repairs to the school admin block were completed over a three-month period last year.
Mr Maxwell said the contractors and subcontractors carrying out the work were good at keeping the school in the loop with what was happening and ensuring all their staff were police vetted.
The administration block was built between 1998 and 2000.