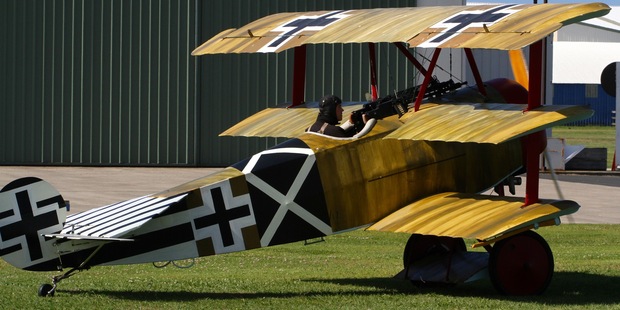 Two World War I aeroplanes created a spectacle as they touched down in Tauranga ahead of the Classics of the Sky Airshow.
The pilots took advantage of a break in the weather to fly the German planes up from Masterton on Saturday.
The two planes a Fokker Dreidecker triplane, the model made famous by the Red Baron and painted in the colours of an unknown pilot from Jasta (Squadron) 11, and the Fokker D7 will be stored at Classic Flyers ahead of the airshow.
They are here courtesy of The Vintage Aviator Limited in Masterton. Two other WWI aeroplanes are being sent to Tauranga in crates to be put together in time for the January 26 airshow.
Tauranga photographer Richard Moore captured images of the aircraft as they came in to land. "They are pretty rare and pretty expensive and we're very lucky to have them in town," he said.