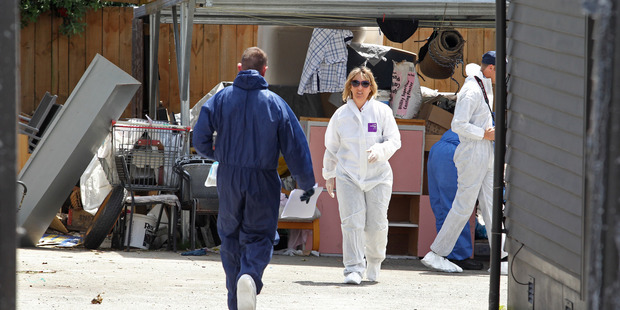 A 32-year-old man has been arrested in relation to the assault on Lance Scullin in Merivale on Saturday.
Detective Senior Sergeant Greg Turner said that a 32-year-old unemployed Tauranga man would appear in the Tauranga District Court later today charged with assault with intent to injure, common assault, and participating in an organised criminal group.
Mr Turner said although the cause of Mr Scullin's death was still to be determined police had received pathology results which indicated that his death was not as a direct result of the assault.
"There has clearly been an assault and hours later Mr Scullin has died but the injury does not appear to have caused his death. Our investigation is continuing but at this stage we do not anticipate more serious charges," Mr Turner said.
He said the arrest came after a number of search warrants were executed in the Merivale and Greerton areas.
"We have identified a number of offenders who we are activity seeking. Those people are aware that they are wanted by Police and we encourage them to present themselves at a Western Bay of Plenty Police station at an early opportunity."
Mr Turner said police also now had a fence paling that is believed to have been used as a weapon in the assault.
"It was located a couple of days ago on a property in Merivale and the person who found it has since become aware through publicity of the possible significance and handed it in to police this morning."
He said despite the arrest the inquiry team remained focused on identifying further offenders involved in assaults on Mr Scullin and still wanted the community's assistance in identifying those who were responsible.
Police want to hear from anyone in the area on Saturday night or Sunday morning who has any information that may assist with this investigation.
Anyone with information should contact Tauranga Police on 07 577 4300.
Information can also be provided anonymously to the organisation Crimestoppers on 0800 555111.