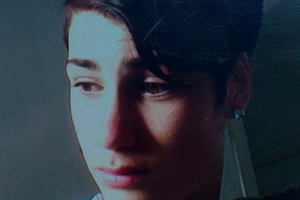 More than 2000 people have liked a Facebook page dedicated to the young Katikati teen who lost his life in a car accident over Labour weekend.
Ricky Milton John, better known as Ricky Pettigrew, died after the car he was a passenger in crashed through a fence and into a tree in Katikati on Monday at about 1.15am. His was the sole fatality during the long weekend.
A Facebook page entitled RIP Ricky Pettigrew has been flooded with tributes from distraught friends and family of the Katikati College student who are planning memorials for him later this week. The page is loaded with childhood photos, video and memories.
The teens name will also be added to a brass plaque in a garden at his former school, according to Katikati College principal Neil Harray who described Ricky as a "good kid".
Ricky's 18-year-old step brother Cole Murcott, who was in the car when it crashed survived the accident, which left two other Katikati teens in Tauranga hospital, one with a broken back.