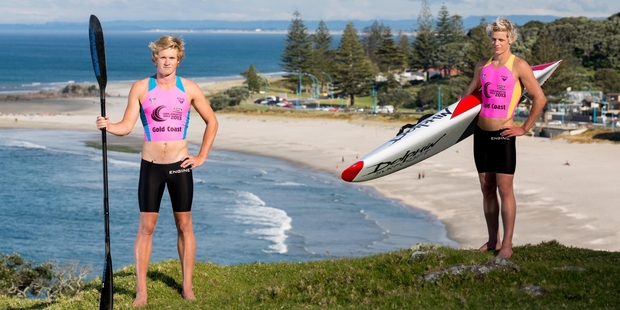 They've just completed the Coolangatta Gold, now a pair of Mount Maunganui surf lifesavers are eyeing a similar long-distance race on their home beach.
Hamish Treanor, 18, and Mount Maunganui Lifeguard Service clubmate Sam Shergold, 20, conquered the "Gold" in Queensland, racing from Coolangatta to Surfers Paradise and back.
Treanor finished 17th in the under-19 division over 33km and New Zealand under-20 team member Shergold clocked 4hrs 28mins 17secs for the full 43km open race, finishing 25th against some of the world's top ironmen.
The young Mount Maunganui lifeguards were able to train with former Tauranga ironman Mike Janes, who now coaches the Mermaid Beach club squad on the Gold Coast.
"For three weeks, we lived and breathed surf lifesaving at one of the homes of the sport," Treanor said. "Coming from a New Zealand spring was a bit of a shock but spending the extra time there beforehand really made a big difference, especially with the support and advice we had on tap."
The pair weren't the only Kiwis to feature, Papamoa's Kim Harker finished second in his age group, while husband and wife Johanna O'Connor (Mount) and Danny Morrison (Mairangi Bay) collected silver in the open mixed teams, a particularly note-worthy effort considering they were competing against mostly four-person teams.
Last week the Mount club launched the inaugural Mount Monster, a 25km multisport dash in December.
The Mount Monster will feature $7000 in prizemoney. It involves a 5km beach run, a 6km board paddle around Motuotau Island and a 12km ski paddle, ending with a run out to the blowhole on Moturiki Island and a swim back to the Main Beach.