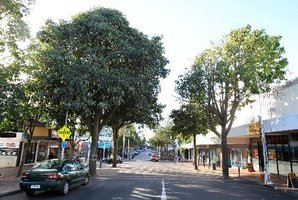 Four trees will be removed from Grey Street over the next couple of weeks due to infrastructure damage.
The trees are set to be removed from the southern end of Grey St.
City arborist Richard Conning said the trees were causing damage to the road and a crack had appeared in a wall.
He said work was likely to take place to remove the trees in the next couple of weeks.