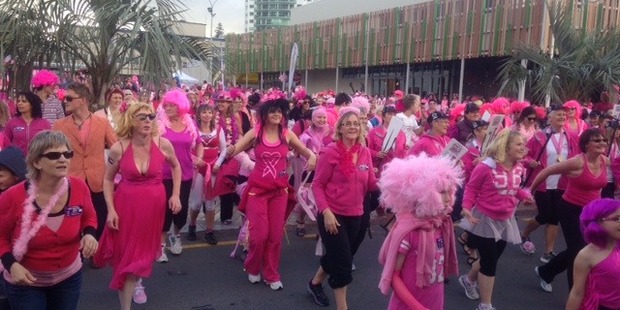 Hundreds have turned out for the annual HOT Pink Walk.
The event is the annual fundraiser for Breast Cancer Support Service Tauranga Trust which supports local women and does not receive Government funding.
The 5km walked kicked off at 6pm on The Strand. The event is open to women, men and families.