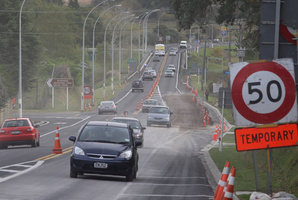 The NZ Transport Agency will undertake survey work from today as part of the State Highway 29/State Highway 2 and Te Maunga and Maunganui-Girven Rd intersections improvement project.

This survey work will be undertaken along the rail corridor from Te Maunga to the Matapihi Rd and includes topographical surveying and the locating of underground services. This survey work will provide further detail for the potential track realignment and the tie-in points to the existing rail corridor, including relocating the level crossing at Matapihi Rd.

The Maunganui-Girven and Te Maunga intersections project will look to address the predicted long-term traffic volumes at these two busy intersections and some of the options being considered to improve congestion and safety include potentially relocating the railway into the Matapihi rail corridor behind Owens Place to free up more land on Maunganui Rd.

All possible solution options for the project are still being investigated.
The preferred option for the project was expected to be announced in early 2014 at a public open day.