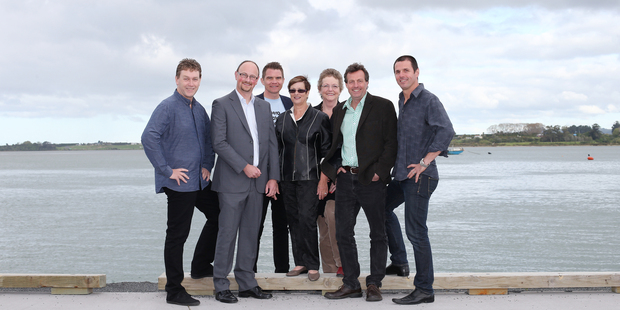 Tauranga's debt mountain and an appetite for fresh blood has resulted in a record low voter turnout achieving what no one expected - the axing of two-thirds of the council.
Top polling at-large councillor and council new face Gail McIntosh said she was still trying to figure out how such a low turnout led to such big changes. Conventional thinking was that a low turnout favoured the incumbents.
But instead the traditionally older voters decided they wanted change. "I am really surprised, but I am stoked," she told the Bay of Plenty Times.
Ms McIntosh, an accountant, agreed the strong business focus of five of the new councillors would set a standard on how the council would be run. "Let's look at everything again afresh."
She said she had campaigned wearing a wig because her full head of hair had not returned from cancer treatment. The cancer was now in remission.
John Robson, who like Ms McIntosh refused to put up street signs, said he was pleasantly surprised at the result of the election, which saw him poll third among the at-large candidates.
He said the vote had been a slap against Mayor Stuart Crosby. "He has been dealt a totally different hand, he has to change, he does not have a choice."
Mr Robson said voters had continued to vote conservatively, although it brought in new blood. He highlighted the "strong financial management" message of Ms McIntosh and the other successful new woman councillor Bev Edlin, whereas some losing councillors had been strong on giving money to Summerfest and pitching their message at the events-driven vote.
"Maybe the status quo was not conservative enough."
Sitting councillors were also nailed on the issue of debt, which was likewise a conservative thing, he said.
Top-polling Te Papa/Welcome Bay councillor and new face Kelvin Clout said the public had spoken and he would be pushing for the books to be opened on the council's debt.
He linked the clean-out of many of the old faces with the council not being united: "There was an appetite for fresh blood."
Top-polling Mount Maunganui/Papamoa Ward councillor Clayton Mitchell, 41, said he was "surprised and elated" at his win, calling it an emotional rollercoaster. He was expecting a contest between him and the other successful ward candidate Steve Morris for who would beat Wayne Moultrie, but instead they had unseated David Stewart as well.
"I thought we were up against it, but the older generation wanted to see a fresh, new and vibrant council."
Thoughts of the other new faces on council:
Steve Morris: "To have seven of the 11 councillors voted off installs a healthy fear and respect for the public's desire to get rid of long-serving and hard-working councillors. It sends a real message to the new councillors that they have got to get stuck in and work hard for the city."
Matt Cowley: "I had a big feeling that there was an appetite for change, but not such a massive clean-out ... there is a genuine excitement to get in and work together to get a better financial balance and bring some more life and vibrancy to Tauranga."
Bev Edlin: "You could feel the tide [of public opinion] changing in the last two weeks ... people wanted a better gender balance on the council. One or two councillors may not go with the flow but the others will bring a solid but positive perspective to the council."