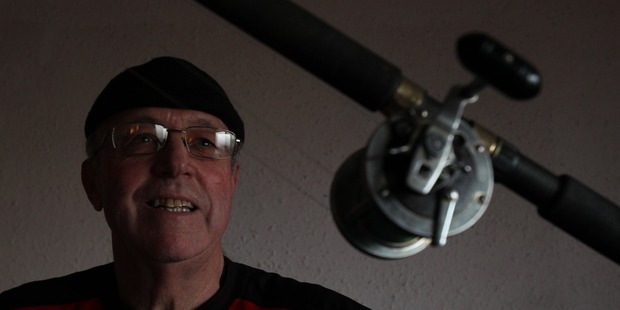 Tauranga recreational fishers are pleased at the Government's decision to cut the snapper catch from nine to seven per day instead of the proposed limit of three.
Snapper bag limits in the country's most popular fishery will be reduced from nine to seven, and the minimum legal size increased from 27cm to 30cm from April 1. Commercial fishing allowances will remain at 4550 tonnes a year.
Tauranga Game Fishing Club captain Gordon Benfell said the new limits were a great result and came close to the club's submissions to the Government.
"It's a very well-considered result on behalf of the Government. It's exactly in keeping with the submissions made by the Tauranga Game Fishing Club and its members," he said.
"I think it's in the best interests of our country."
The changes recognised the increase in recreational fishing and the role commercial fishing played in New Zealand's economy," Mr Benfell said.
"I think this is a great result. Fishing stocks are a real quandary, but I think this is a win-win.
"In the first 45 minutes after I knew about it, I fielded a number of calls from people saying 'we got it right'," he said.
Sean McCann, from Whakamarama, the national president of the Fishing Industry Guild, said he felt the result was "fairly reasonable".
"We knew it wouldn't go down to three, that would be crazy.
"There is a lot more snapper out there now than there was 10 years ago.
"I don't think anyone will get too upset about a drop to seven, that's still a reasonable catch to take home."
Mr McCann thought the new 30cm limit was "a bit tough".
Primary Industries Minister Nathan Guy said the new limits were a "balanced and fair package" which would ultimately mean more fish for everyone in the coming years.
"As a first step towards reaching this goal, I have decided to increase the total allowable catch in this area from 7550 tonnes a year to 8050, and allocate the extra 500 tonnes all to the recreational sector. This will mean a commercial allocation of 4550 tonnes and 3050 for the recreational sector."
Sanford managing director Eric Barratt said the decision showed bias towards the recreational snapper fishing sector.
"The ... fishery is healthier than it has been for 20 years and growing despite the unrestrained growth in the recreational and charter boat sector but now the rebuild plan is showing success, the increased catch allocation is given to only one sector - recreational fishers."