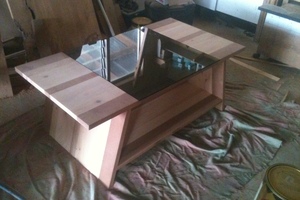 A table which went missing after falling off a trailer has been returned to the owner.
Brigid Crawford contacted the Bay of Plenty Times when a sentimental coffee table fell off a trailer.
The table was then spotted being driven away on the roof of a SUV.
Ms Crawford said the man who picked up the table was later helping John Scriminger put up election signs around Te Puke.
After finishing put up the signs Mr Scriminger saw the table and recognised it from an article in the Bay of Plenty Times.
The coffee table was then returned to Ms Crawford.