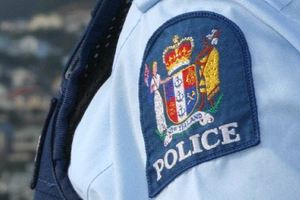 A warning has been issued to Papamoa parents after reports a man and a woman attempted to entice two children into the back of their van.
Papamoa Primary School today issued a notice to parents saying the boy and girl aged between 10 and 11 were walking along Gravatt Rd between Romana Cres and Arabian Dr yesterday afternoon when a white van stopped.
Papamoa police Constable Shane McCarthy said the report came in after a brother and sister were approached by the couple in the van.
Mr McCarthy said the children were approached, but felt unsafe so they ran home and told their parents.
The van has been described white with a sliding door at the back.
Mr McCarthy said the man reportedly got out of the van and walked off.
"He didn't say anything to the kids, he just walked off.''
The area was searched yesterday afternoon but police could not find the vehicle.
He said the kids did the right thing by going home and telling their parents.
"It is a good reminder for people to stay safe,'' he said.
"These kids did the right thing. My advice would be for kids to look out for each other and if they do feel scared or unsafe to go home and tell mum and dad.''
Anyone with information should contact Papamoa police on (07) 572 2440.