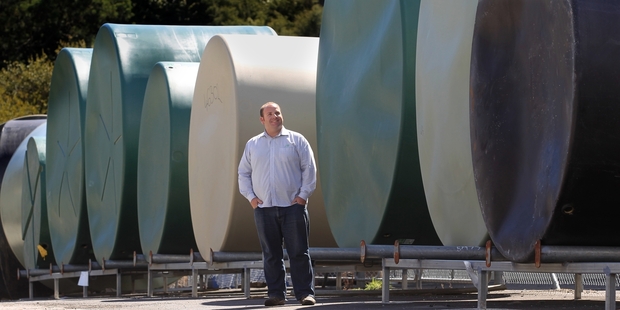 Bay of Plenty small-to-medium enterprises are more likely to give their support to community sport groups than any other region in New Zealand, a new survey by the BNZ has found.
Nationwide the survey found nearly three quarters of those who responded thought businesses should support their communities, and 58 per cent were supporting local community groups or charities.
A quarter of supporting businesses expected to increase their support over the coming year and 78 per cent did not expect any return on their investment.
Devan Plastics general manager Jamie Lunam said businesses had an obligation to assist community groups where possible.
"On a small scale we support just about anyone who comes to the door asking for help. For example if they are selling those fundraiser chocolate bars we will buy a whole box and walk around the factory handing them out to the staff.
"On a bigger scale it is always easier to provide product than write cheques and so we will support charity auctions with product or sometimes we get specific applications from say a school who wants a water tank and so we may gift them one."
Health House managing director Mike Coory said his company supported community groups.
"We use Avalon's mail centre for the sending out of our catalogues, we also donate to charitable organisations," he said.
Mr Coory said his company did not expect any direct return on its community support investments but acknowledged there was some benefit in being seen to help the community.
"It is important to help your local community to ensure the local area is the best it can be.
"The flow-on effects to the quality of life for ourselves and our staff and our customers is closely linked to the quality of the community."
Puma Darts managing director Julie Carlson said her company supported two communities. "Our primary area to support is our dart community with players, tournaments, darts association grassroots youth teams - these all happen around the world at all sorts of levels. We also support our local community in Katikati, whether it be the local school, kindy, fire brigade, coastguard or a club."
Tauranga Chamber of Commerce chief executive Max Mason said small-to-medium enterprises did a lot to help community groups and were the "heart of the community".
"You just have to look at how much school sport is supported by them.
"Small-to-medium enterprise owners are unsung heroes in my view and I'm delighted this study has shone a light on their efforts and given them the recognition they deserve."