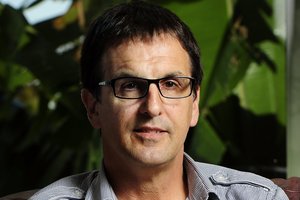 A Tauranga City Councillor has questioned the need for expense claims on top of elected representatives' already "generous" salaries.
Councillors attended a Strategy and Policy Committee meeting yesterday, where they were asked to make any additions or changes to expenses they could claim for under the Elected Members' Expenses and Resources Policy 2013.
The policy is set out by the Remuneration Authority which governs how much local government representatives are paid.
Cr Rick Curach questioned the reimbursements, suggesting councillors were already paid enough and did not need to claim for so many expenses on top of their salaries.
For the 2013/14 year, councillors will be paid $69,500. The committee chairman is paid $71,500 and Deputy Mayor is paid $74,500.
"I think we should understand that we are ahead of the game already," Cr Curach said.
Cr Murray Guy responded in a heated exchange, saying every additional reimbursement was well justified by councillors who often received phone calls, emails and invitations to social events after hours. "I'm at my wits' end at what basically is Cr Curach thinking he's overpaid."
Chairman David Stewart reminded Cr Guy that Cr Curach was entitled to his opinion.
"And so am I," Cr Guy said.
"It's not about me making claims. I think it's unfortunate that, contrary to what Cr Curach seems to think, that we are not overpaid."
Amendments included allowing councillors to be reimbursed up to $1050 for use of electronic equipment, such as landline phones, mobile phones, tablets, PCs, scanners and printers, plus up to $250 per annum for internet connection.
"We are not waiting for things to happen as an elected member," Cr Guy said.
"I think it's important to dispel these myths. This council actually amazes me. I think all the elected members are to be congratulated in that regard."
In December, Cr Curach admitted working an average of 22 hours a week - translating to an annual salary of $74,171.
The statement came from a Bay of Plenty Times survey which asked councillors to submit how many hours they believed they worked.
Cr Curach said at the time the average person would probably see the salary as very generous.
Cr Guy said he worked about 30 hours and did not claim on expenses. In July, the Bay of Plenty Times revealed that pay rates for Tauranga City councillors were set to drop after opting against cashing in on a new pay formula to reward effort.
The move will see the chairpersons and the deputy mayor of the post election council receive nearly $10,000 less.