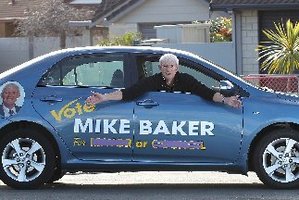 Rules preventing Tauranga City Council candidates from plastering their cars with election signs has been reversed.
At the Strategy and Policy Committee meeting today the Committee considered a Late Item for an amendment to the Local Elections Policy specifically related to the matter of election signs on or in vehicles.

The committee adopted an amendment to the policy which excludes election signs on vehicles from the four week elections sign restriction period.

This means candidates can now have election signs on vehicles (14 September date no longer applies) but can't park these vehicle on the side of the road for the primary purpose of displaying an election sign. This is still an offence under the Traffic and Parking Bylaw.