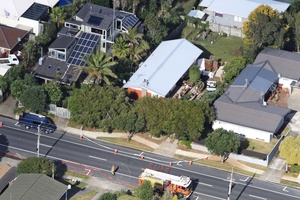 Police have today arrested a second person in relation to the P-lab explosion in Mount Maunganui in April.
Equipment for manufacturing methampetamine was found in the basement of the Oceanbeach Rd house after firefighters were called to a house fire there on April 24.
A 57-year-old unemployed man will appear in the Tauranga District Court today and faces charges of manufacturing methamphetamine, possession of precursor substances, possession of precursor equipment, possession of precursor material, arson and cultivating cannabis.