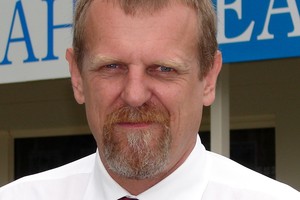 The man found guilty of murdering New Zealander Brent Dumper on the Gold Coast three years ago maintains it was an accident.
In February this year, a jury in the Supreme Court of Brisbane found Bevan Carl Forsythe - also formerly of New Zealand - had shot Mr Dumper while he was celebrating his daughter's house-warming party.
Forsythe appealed his conviction in the Queensland Court of Appeal today, arguing the jury verdict in February was unreasonable and the trial justice erred in his directions about an accident defence.
He was on trial after pleading not guilty to murder, though he had admitted he was criminally responsible for Mr Dumper's death and had pleaded guilty to manslaughter.
Forsythe shot Mr Dumper, then a Sunshine Coast real estate agent, at point-blank range at the house-warming party.
Mr Dumper's daughter had moved in with her partner, whose second cousin, Forsythe, lived next door.
Forsythe's barrister told the appeal court today that his client thought the safety mechanism was engaged on the gun, or it must have switched during a struggle.
Crown prosecutor Danny Boyle said there were four witnesses who corroborated each other and were ``to a certain extent'' consistent with ballistics and pathology evidence about Forsythe's actions.
He said it was clear the jury was satisfied discharging the gun was a conscious choice.
Mr Boyle said there was no complaint given at trial about the justice's directions on accident and there was no reasonable prospect such a direction would have resulted in a different verdict.
Forsythe also shot a second man, Michael McMillan, but he managed to push the shotgun away, though pellets put holes in his clothing and grazed his stomach.
The jury found Forsythe guilty of attempting to murder Mr McMillan.
- APNZ